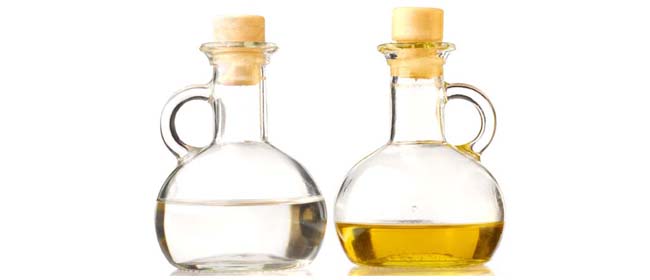 White vinegar is an excellent household cleaner, effective at killing bacteria, germs and moulds due to its high level of acidity. Here are six tips for keeping your kitchen and laundry clean.
Wipe down kitchen benchtops with vinegar and not only does it disinfect them, it deters annoying critters like ants and silver fish.
To remove stale odours from plastic containers, dip a slice of bread in vinegar and leave it in the container overnight.
If glassware comes out cloudy from the dishwasher, soak paper towels in vinegar and wrap around the glass (inside and out). Leave for a while then rinse clean.
Use white vinegar in the dishwasher in place of a rinse agent – it works a treat.
Need to remove deodorant stains from clothing? Rub with a vinegar-soaked cloth then wash as usual.
If holes are left in fabric after letting down a hem, place a vinegar-soaked cloth over the hem and iron on top of it.
Do you have tried and true vinegar tips? We'd love to hear from you. Share your tips with other readers by posting a comment below.