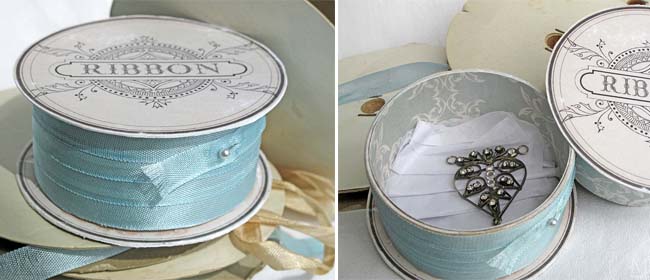 This pretty ribbon spool has a secret compartment hidden inside – perfect for gifts or hiding away your precious jewels.
The super talented Mel of Mel Stampz created this nifty box and has very kindly shared the DIY instructions on her website, complete with free downloadable "Ribbon" labels.
As Mel says, "You'd be surprised how simple this is." The basic gist of it is: "Cover two empty ribbon spool rings with patterned paper. Add some ribbon to the bottom spool and a pin. Stick printed labels on the top and bottom to finish it off."
For complete step-by-step instructions, visit Mel's website, Mel Stampz. We love it!