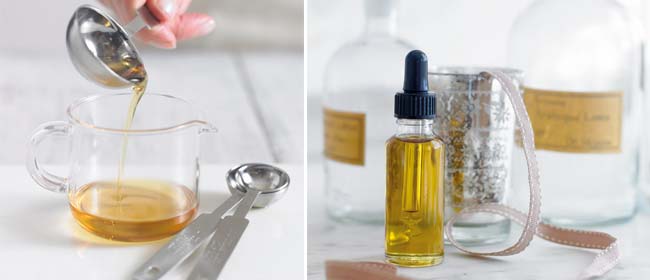 Natural skincare and fragrant expert Karen Gilbert shows us how to make a skin-nourishing serum. Extracted with permission from Natural Beauty.
The oils used in this blend may be a little unfamiliar to you, but they all are easily available online. If you want to make your own anti-aging skincare products that actually have some effect, then it is worth looking into these speciality oils, which are all jam-packed with vitamins and antioxidants. Look closely at the Latin names and compare them to the ingredients listed on your favourite products: I'm sure you'll be surprised at the similarities. Note that all of these oils can be incorporated into any lotions you make, too, so don't save them just for the serum.
The oils
Rice bran oil has been used for centuries by Japanese women for its skin-nourishing properties, and it is used to protect against premature aging.
Kiwi seed oil is absorbed into the skin very quickly and doesn't leave an oily residue, which makes it perfect for all skin types.
Argan oil has gained in popularity recently as an anti-aging skin oil. It comes from the argan tree, which grows in certain regions of Morocco. It is very high in vitamin E and linoleic acid.
Pumpkin seed oil has quite a high zinc content as well as vitamins A, C, and E, plus omega-3 and omega-6 essential fatty acids. It is used in skincare and body products for its lifting effect on the skin.
Ingredients
4 teaspoons (20ml) kiwi seed oil
2 teaspoons (10ml) rice bran oil
1 teaspoon (5ml) pumpkin seed oil
1 teaspoon (5ml) argan oil
1 teaspoon (5ml) borage oil
1 teaspoon (5ml) vitamin E oil
5 drops essential oil (optional)
Equipment
Small glass jug or beaker
Metal spoon
Airtight  1½ fl oz (50ml) glass bottle with dropper
Method
1. Add the oils one at a time to the glass jug.
2. Add the essential oil, if using, and mix thoroughly.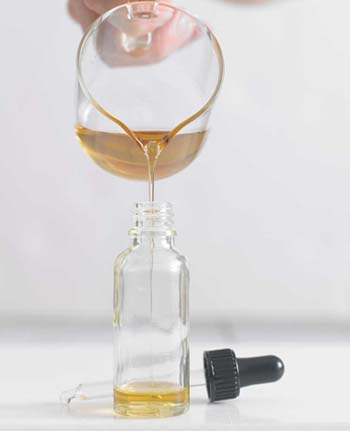 3. Pour the mixture carefully into the glass bottle.
To use
Apply a few drops on freshly cleansed skin, either alone or under a moisturiser for an extra boost.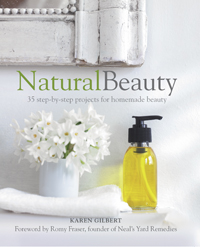 Extract from Natural Beauty
35 step-by-step projects for homemade beauty
Author Karen Gilbert
Images copyright CICO Books
RRP $24.99
Published by CICO Books
Distributed by Bookreps.co.nz
Karen Gilbert's amazing book features 35 fantastic recipes that offer a natural alternative to highly priced, chemically packed store-bought items. She gives you the means to make lotions and potions using ingredients that are easy to obtain with easy-to-follow methods. You are spoilt for choice. There are moisturisers, face masks, cleansers, shower gels, scrubs, soaps, body lotions, lip balms, massage bars, bath oils and eye gels. With step-by-step photos and instructions, this gorgeous book is a fabulous compendium on natural beauty.