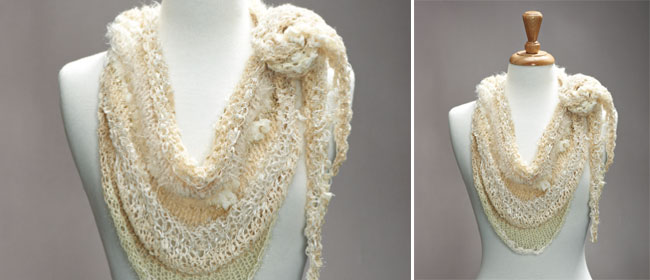 We're loving this gorgeous knitted scarf. It's ideal for beginners. Get the free pattern below.
Our friends at Australian Country Spinners have designed this triangle-shaped scarf using the stunning Patons Bohemia, which is made up of different yarns. You will notice that each of the different yarns that make up Bohemia are knotted together where they join. When knitting, these knotted ends can be left for effect. Alternatively, the ends can be neatly secured with needle and thread after you cast off.
This pattern is very easy and suitable for beginners.
NEEDLES AND EXTRAS
1 pair 10mm (UK 000) knitting needles
Wool needle for sewing in ends
Needle and thread (optional)
TENSION
Correct tension is not essential for this scarf.