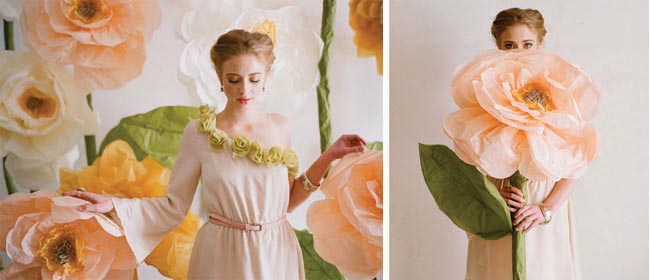 Need a bouquet of giant paper flowers? You're so in luck. The creative team at Ruche came up with these fantasy flowers for their spring lookbook then decided to share the making of them with the rest of the world.
The design was definitely a team effort. "Josh, the CFO of Ruche, used his engineering background to design the stems, and with the help of additional Ruche team members, they created them by hand at our warehouse. Surrounded by tissue paper and scissors, our talented set-design interns designed and created the rest of the flower pieces at our warehouse."
If you'd like to make your own, head on over to Design Sponge for step-by-step instructions.