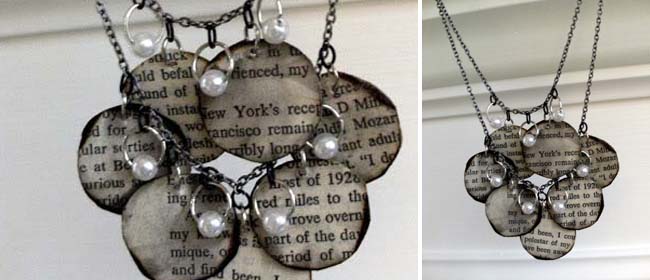 Ever thought of making your own necklace? With a little ingenuity, you can. Mandy from Mandipidy has put together a great tutorial on how to make this fabulous piece of jewellery.
You could use pages from an old book, as Mandy does, or perhaps use photos, an old map, or even sheet music.
This necklace would make a lovely gift. Personalise it by using text that relates to the recipient's hobbies, likes or beliefs.
Or change the colour of the pearls to match a favourite dress. You, and even your kids, can have a lot of fun creating your own, unique piece of jewellery.
Click through to Mandy's website to find the tutorial.