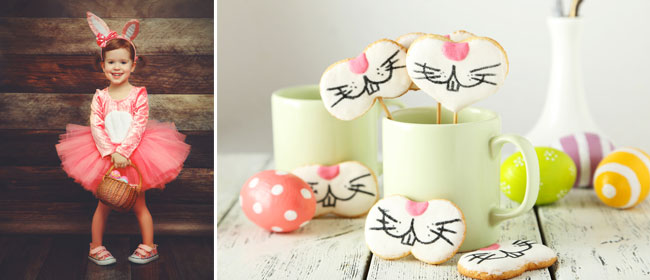 Easter is fast approaching! If you're planning a family get-together or a party for friends, these simple tips will help you throw a choc-alicious Easter party and keep everything running smoothly. After all, this should be one of the most fun (and delicious) times of the year!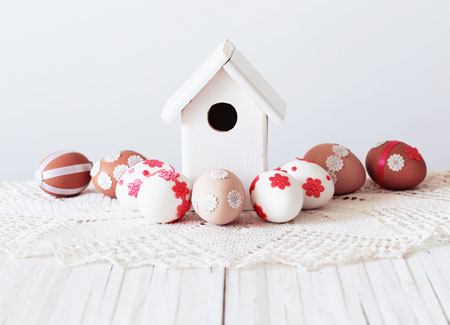 Find the perfect setting
While a chocolate emporium with a fondue fountain might be the ideal place to spend Easter, not everyone has easy access to one of these! Instead, work out the perfect place around your home to have your party.
You might rearrange your lounge room into a more entertaining-friendly space by temporarily removing some furniture. Alternatively, if the weather is great, head to the patio and/or backyard. If you're worried about mosquitos ruining your Easter evening, you might like to invest in a patio screen before the long weekend (these are easily available from companies like Altec).
Hang some cheerful paper lanterns outdoors too and you'll instantly turn your home into a festive setting.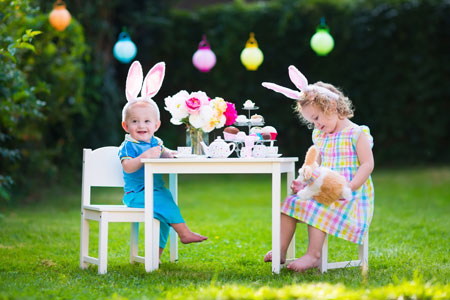 Tiny kids? Try quantity over quality
While many parents may argue against feeding their children excessive amounts of chocolate and lollies, whether high quality or not, Easter is undoubtedly a time of excess for all ages. If you know your little boy or girl is going to mow through a pack of chocolate eggs regardless of the brand, flavour or size, now is your time to save a little money. Save funds on treats for your littlest kids by buying dollar store bags of Easter confectionary – they probably won't know the difference once they're out of the bag. For your older kids who have specific preferences, try giving them one or two larger items, as this will cost less while making it seem like they're still getting just as much chocolate.
Sugar, spice and everything nice
Had enough chocolate and lollies? If you're feeling a bit done with the sweet side of things and you know everyone in the family is going to bring cake, more chocolate and sweets, you can help yourself (and others who feel the same way) by cooking up a big savoury dish to share. Even a plate of fruit or sandwiches that aren't covered in butter and sprinkles will be appreciated once the chocolate high begins to wear off.
Or boil some eggs and, keeping in theme, fashion cute chicks out of them. Curried or creamed eggs look ever-so-cute dressed up as chickens (see below). Or make noodle baskets by baking already-cooked noodles in greased oven-proof tins (the noodles should be formed into baskets) in a 220deg C (425deg F) oven for about an hour, or until crisp.
Another treat is pancakes that are shaped as bunnies and served with fruit.
Count your eggs before they melt
Adults and children both love a good Easter egg hunt. If you have a big backyard, it probably seems like the best place to set up an Easter egg hunt. But before you get too into it, be sure to keep track of where you placed all the eggs, or at least keep a count of how many you are hiding. While it may not seem like a big deal at the time, when you find melted chocolate in your flowers or bird-pecked wrappers strewn across the trampoline a few weeks down the track, you'll be wishing you'd kept better track of the hidden sweets at the party.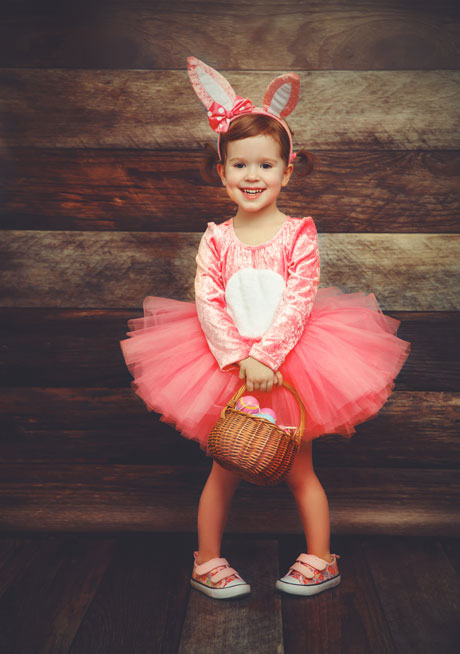 From egg hunts to egg decorating, there are plenty of ways one can enjoy a great Easter party – without too much stress.