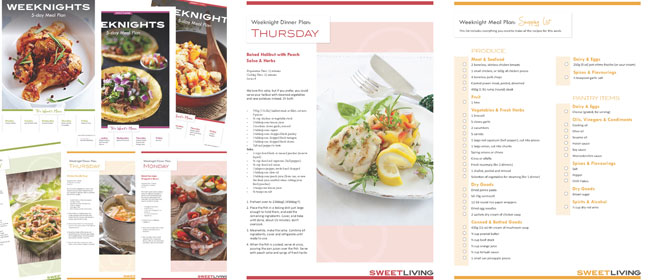 What if your weeknight meal prep WASN'T just a daily chore? 
What if it actually felt… easy?
Break out of the recipe rut with our Weeknight Menus + Shopping Lists.
CLICK HERE FOR MORE INFORMATION
Sign up and you'll get:
Time-saving, delicious meal plans for every weeknight of the year – for 1 whole year!
A weekly shopping list for each week's menu.
Exclusive information from expert nutritionists.
A monthly podcast/webinar offering nutritional advice.
Exclusive member giveaways.
Surprise perks and breathtaking goodies you won't want to miss.
10 bonus cooking ebooks (click on the link below to see the selection).
Access to our members-only Facebook community, where you can hang out with like-minded people, have fun, get support, and share ideas, tips and recipes.
Your sanity back!
Even if you're a self-proclaimed "lousy cook".
Recipes are suitable for ALL time zones.
CLICK HERE FOR MORE INFORMATION