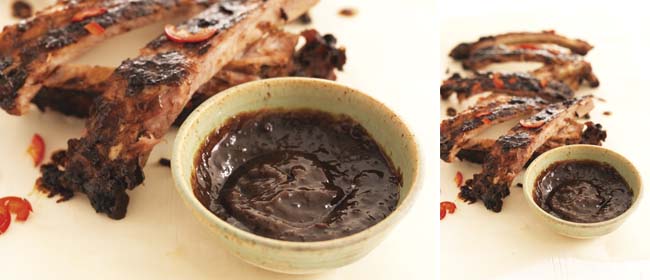 Mmmm. If you love spicy sauces with a hint of the exotic (think dark rum and black treacle), you'll love this delicious creation by Clippy McKenna.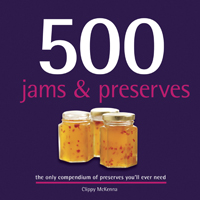 It's just 1 of 500 scumptious treats in her fabulous compendium which features recipes for traditional and natural preserving, as well as providing inspiration for the more daring preservers. The recipes cover techniques for perfecting chutneys, jellies, jams, pickles, relishes, curds, sauces, cordials and liqueurs – there is definitely a conserve here for every taste.
The book follows the same format as others in the 500 series, providing variations for each recipe. It's a great little book, either for a gift or for yourself.
Extracted with permission from 500 Jams and Preserves: The only compendium of preserves you'll ever need, by Clippy McKenna, published in New Zealand by New Holland, $24.99.

Homemade sticky barbecue sauce
This recipe uses the tomato ketchup recipe here, and some of my favourite spices with a little tickle of rum. This sticky sauce is so tasty, your chicken wings and baby back ribs will be begging for more. 
3 tbsp peanut oil
1 small white onion (finely diced)
1 small red bell pepper (finely diced)
2 cloves garlic (crushed & finely diced)
3 tbsp dark rum
1½ tbsp chili powder
½ tbsp ground cloves
¼ tsp ground spice
½ tbsp ground black pepper
2 tbsp mustard powder
235g (8½ oz) Proper Tomato Ketchup
100g (3½ oz) dark brown muscovado sugar
235ml (8½ fl oz) apple juice
3 tbsp cider vinegar
3 tbsp black treacle
Heat the peanut oil and add the onion, peppers, garlic, and a pinch of salt. Cook on medium heat until the onions are soft but not brown. Add the rum and cook for another 2 minutes. Add the spices and let them mingle for a few minutes. Add the remaining ingredients and cook for another 20–30 minutes, until it becomes thick, dark, and intensely juicy.
Remove from the heat, pour into a food processor, and blend the sauce to a purée. Season to taste and pour into warm, sterilized bottles with screw-top lids or stoppers. Store in the refrigerator and use within 4 weeks.
Makes 700g (1 lb 8 oz)
Variations
Hot to Trot Barbecue Sauce
Add 2 tablespoons of smoky hot sauce at the end of cooking.
Homemade Fruity Barbecue Sauce
Add 1 teaspoon liquid smoke at the end of cooking.