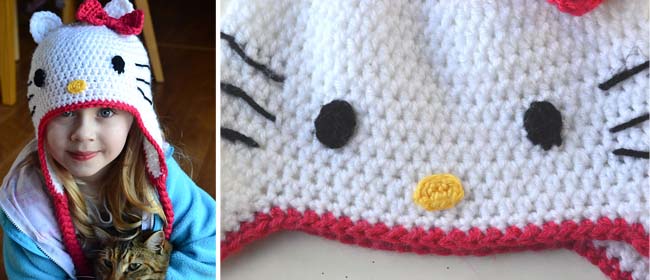 Here kitty kitty… Crochet yourself or your little one a fun hat.
Ooh, we love this hat! The very clever Liz from Crochet in Color devised this stunning pattern for her wee girl, who can be seen here posing ever so beautifully with her feline friend.
Lucky for us, Liz has shared the pattern, so click on over to her website to check it out.
Liz is mad keen on crochet and has come up with all sorts of beautiful projects, so make sure you check out her other free patterns as well.