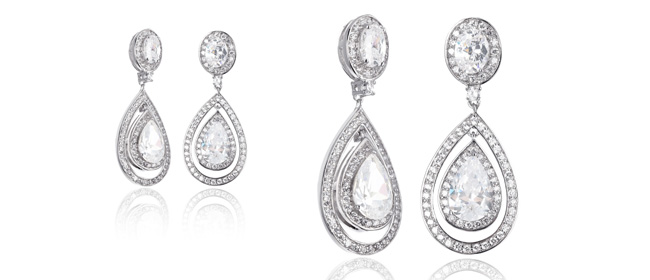 Exquisite pearl, crystal and designer wedding jewellery – Kagi adds a touch of sophisticated elegance and polish to your special day. See our giveaway below.
Inspired by her wedding last year in the picturesque Bay of Islands, head Kagi designer Kat Gee created a collection of precious pearls, crystals and stunning jewels that will be loved and cherished by any bride on her special day.
Kat initially designed the wedding jewellery for herself and her bridesmaids utilising fine gemstones and precious metals. Wanting to share these beautiful designs with the world, she then released a complete Kagi Bridal Collection.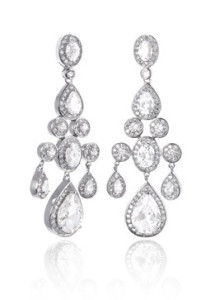 Designed to be elegant and timeless, the collection includes earrings, necklaces, charms and bracelets that are made to be cherished forever.
"The Bridal Collection offers the perfect keepsake for every bride and her bridesmaids," Kat muses.
The traditional saying "something old, something new, something borrowed and something blue" offered inspiration to the collection. Kat adds, "I focused on something new and something blue; many of the pieces comprise of beautiful sapphire coloured gemstones set in diamond simulants."
The standout piece, and Kat's favourite, is the pair of 'Romance' earrings (pictured right) with their exquisite chandelier appearance. Featuring more than a hundred sparkling faux diamonds, they are a beautiful statement piece for any bride

** GIVEAWAY ** 
Embrace ladylike elegance wth these beautiful ornate earrings.
We have 1 pair of Kagi Crystal I Do earrings  (pictured right, worth $129) to give away – and you have 2 chances to win.
To 
ENTER THE DRAW TO WIN 
(CHANCE 1)
 simply post a comment below. Tell us what you love about these earrings – the sparkle, the elegance, the sheer beauty, etc. 
(That's one entry)
(CHANCE 2)
 If you'd like a second entry into the draw (double your chances of winning!), go to our new 
Sweet Living Weddings Facebook page 
and share the post of our Kagi Bridal Jewellery giveaway. 
(That's another entry)  
Remember, our new magazine – Sweet Living Weddings – is soon to hit the cyber shelves. Watch this space!
COMPETITION CLOSES ON 18th September, 2014 at 12 NOON (NZ time)
.