From botanicals to birds and metallic accents to painterly swirls, wallpaper continues to remain popular in home decorating.
Check out these stunning artworks from across the globe.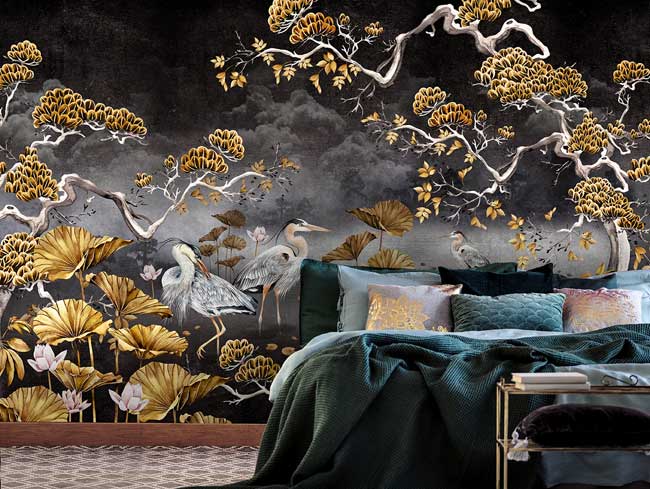 Gold foliage glows against a dark ebony landscape in this Orient-inspired wallpaper available from Avalana in the UK. The scene depicts great blue herons wading through a moon-lit lily pond, surrounded by lily pads. It's not cheap, but slap this up and you'll change your room from sad to sensational in an instant.
The same wallpaper as above, but a silver version for those who prefer their metallic hues in this form. Also from Avalana.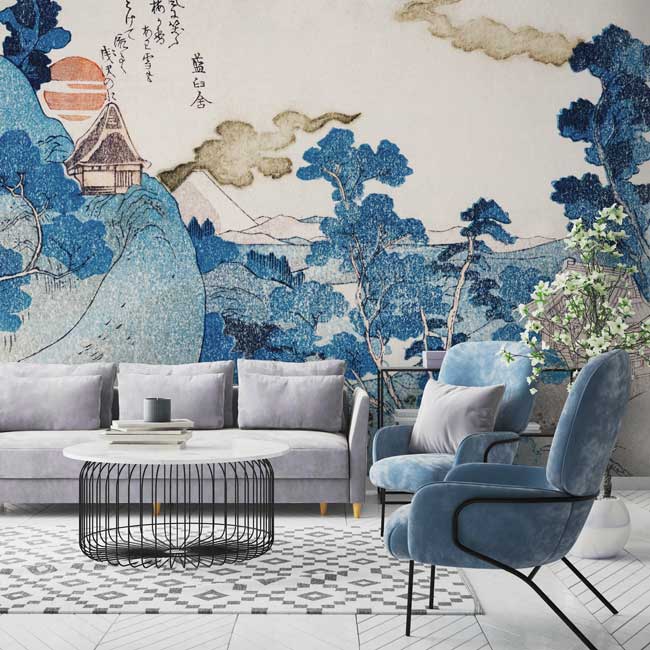 Beautiful soft blues are so on trend. This made-to-measure Oriental wallpaper mural is available at wallsauce.com.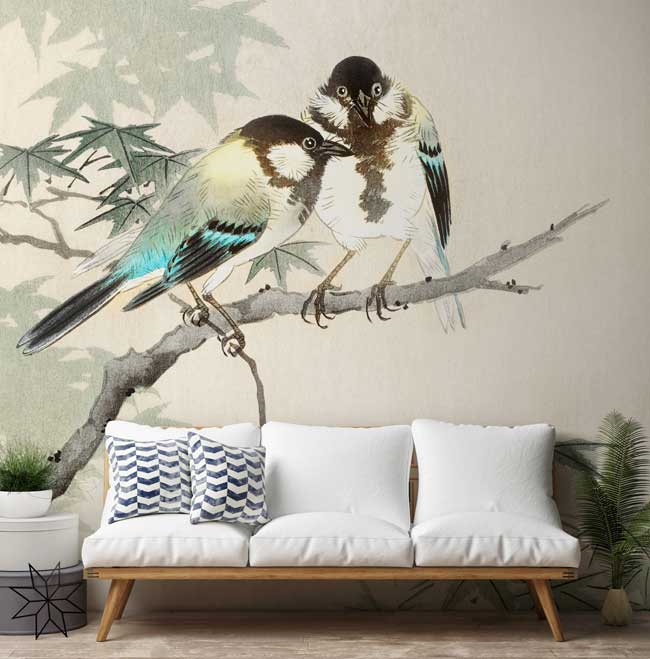 'Great Tits on a Maple Branch' really needs no other description. Available at wallsauce.com.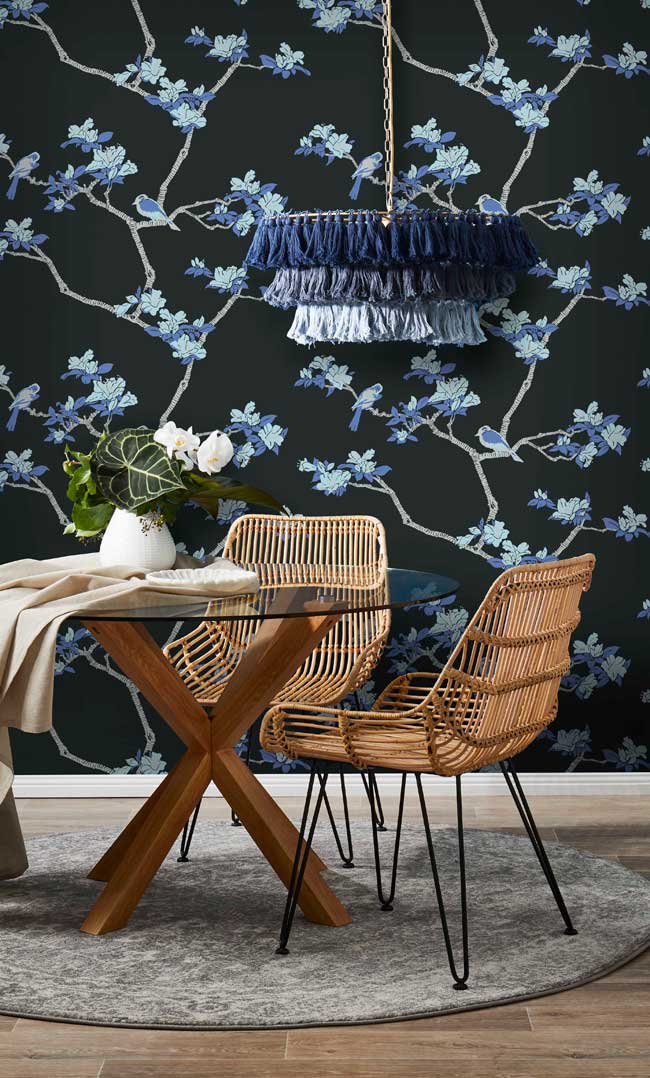 A bold statement for any room in the house. 'Florence Broadhurst Azalea' wallpaper in 'Moonlight', printed on Matte White. Available at Materialised.
'Ava Marika' is a moody floral reminiscent of the Dutch Masters. With touches of blackcurrant, amber, cerulean and navy, it makes for beautiful surroundings. Available at Woodchip & Magnolia.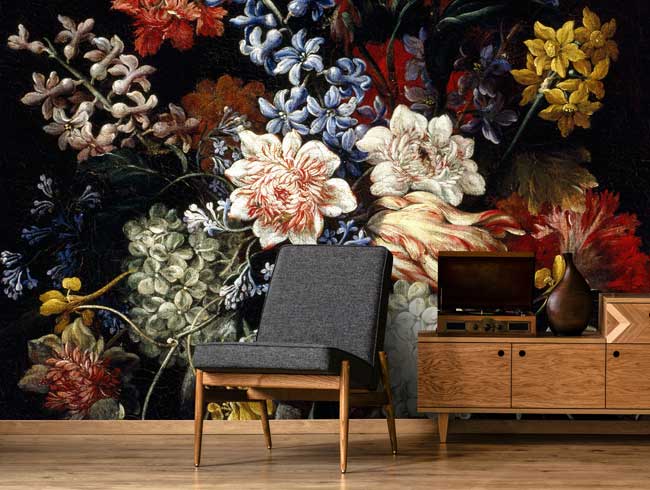 This standout floral print is a replica of 'Flowers in a Vase on a Ledge' by the 17th-century oil painting by Nicolas Baudesson. Available at wallsauce.com.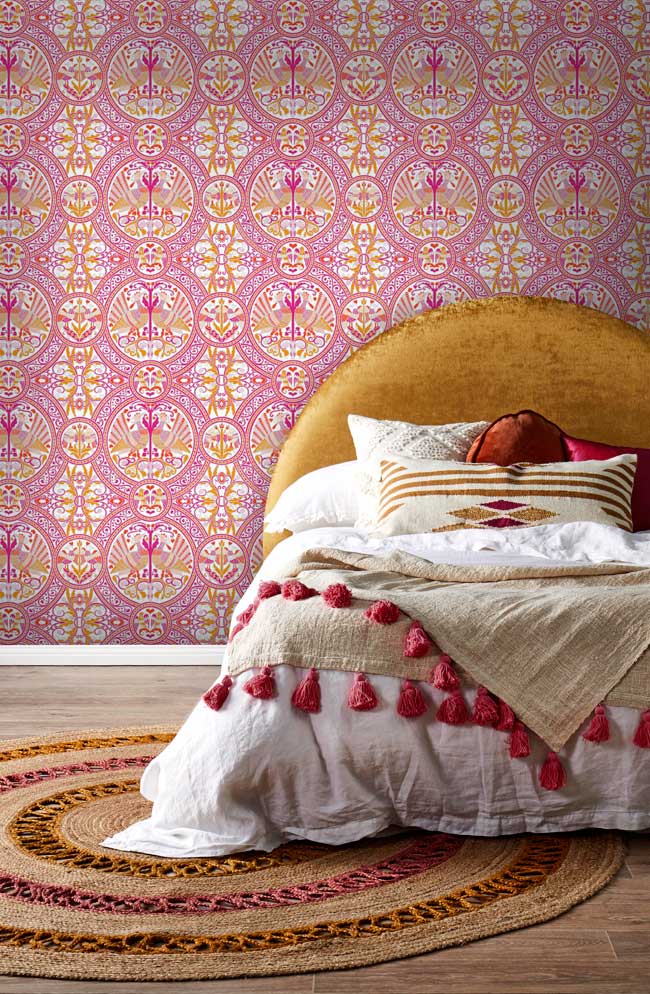 Florence Broadhurst Arabian Birds Wallpaper in 'Summer', printed on Pearl. Available at Materialised.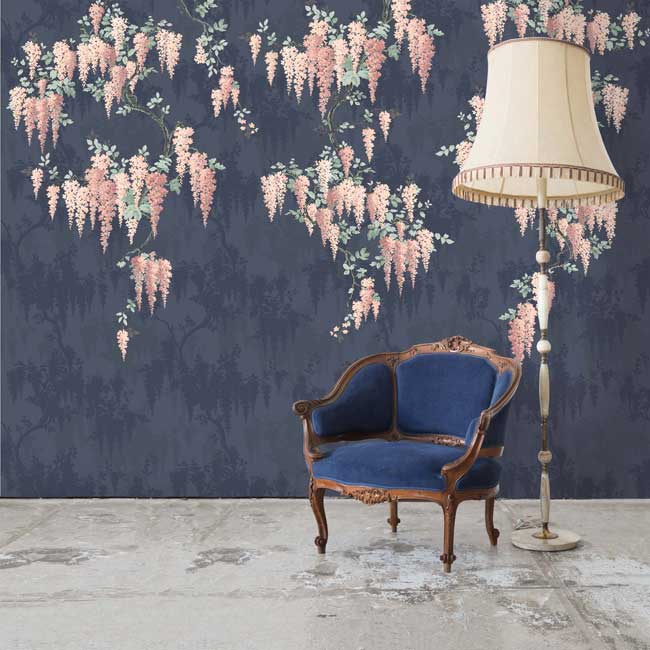 Wisteria wallpaper mural available at  Woodchip & Magnolia.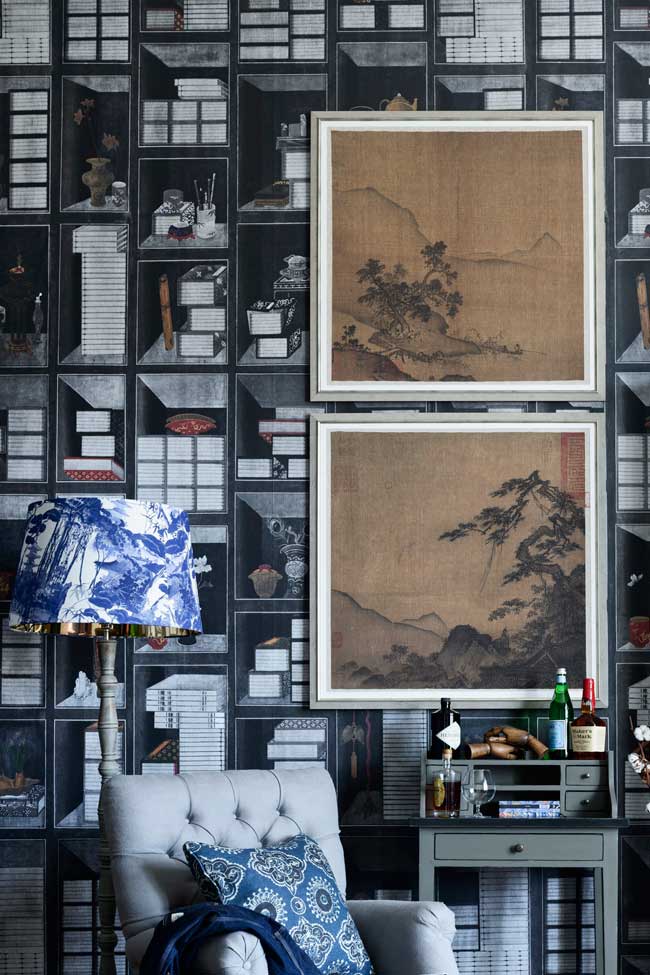 Fab for a living room or reading nook, 'The Gentlemen's Corner Korean Library' wallpaper from Mind The Gap is striking.