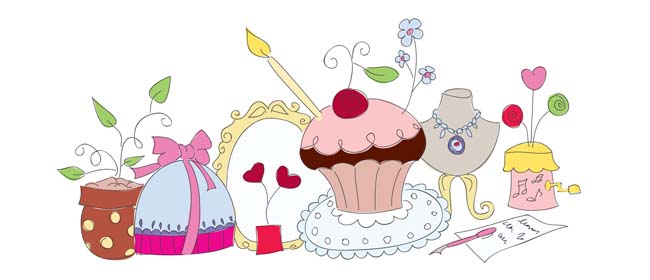 Looking for some great last-minute gifts for Mum this Mother's Day? Check out our selection below. Online shopping makes it so easy. Just click through to the retailer's website and you're halfway there.

Give Mum the 'kleurglass' experience this year. Kleurglass offers glass bead and jewellery making workshops so your Mum can enjoy creating her own very special piece of jewellery and enjoy a fun day out at the same time.
The kleurglass studio is located in historic Puhoi and is fully equipped to help you make beautiful jewellery.
The very talented Inge Chappell will be on hand to help, guide and assist you if needed.

We love the variety of deliciously flavoured fruit syrups on offer at Kapiti Kitchen. You could tempt Mum with something new (a unique flavour like rhubarb and ginger) or delight her with an old favourite (like lemon, lime and bitters).
These hand-made syrups are lovingly made in small batches. The team at Kapiti Kitchen take great pride in preserving the characteristic textures and tastes of each unique combination.
Low in sugar and high in quality, a great way to add a little zest to the occasion.

Buy Mum some delicious chocolates online at Chocolate Boutique Ltd. Their huge range of chocolates will make it easy to choose something that your Mum will love.
As an extra special treat why not take Mum out to visit the Chocolate Boutique Cafe in Parnell. See her relax and smile as she indulges in a thick rich hot chocolate available in double chocolate, Mexican spice or chilli (a unique and secret recipe), and sample some of divine chocolate morsels.
Gorgeous gift boxes are available, from mini to mighty, plus your selection of Belgian chocolates.

Spoil Mum with a gift basket of  handmade gourmet treats from Peplers Fine Foods. Their wonderful range of jams, sauces, dessert sauces, chutneys, salsas, mustards, savoury jellies and vinaigrettes are sure to be a hit with Mum.
Best of all, these are treats made for sharing – get the family round and enjoy some laughter, fun times and great food.
Yummy. We can vouch for their deliciousness!

CuisineScene New Zealand takes the stress out of shopping with wonderful gift baskets that will delight food lovers. Their handcrafted products are made using local ingredients, with many now gluten-free.
We reckon Mum will love to receive one of these amazing gift baskets.
But once Mum's taken care of, why not treat yourself with special condiments for a Mother's Day brunch or dinner.

Italian seeds Pronto sells the authentic vegetable and herb seed of Franchi (1873), the oldest family-run seed company in the world.
They have a great selection of heirloom seeds, including a few organic varieties.
But they also sell the most gorgeous smelling vegetable soaps that have been handcrafted in Milano, Italy (try the fennel soap – we can vouch for its delicious scent) – a practical and thoughtful gift for the avid home gardener.

Jewellery is always a favourite with the ladies, both young and old.
Relique jewellery has a great range of rings, necklaces and earings that are sure to delight, with Victorian, modern and dewdrop designs to cater for all tastes.

Jusju Kiwiana Design makes for unique and fabulous gifts.
From bags to aprons and skirts, there are lots of fun ways to show your Kiwi pride.