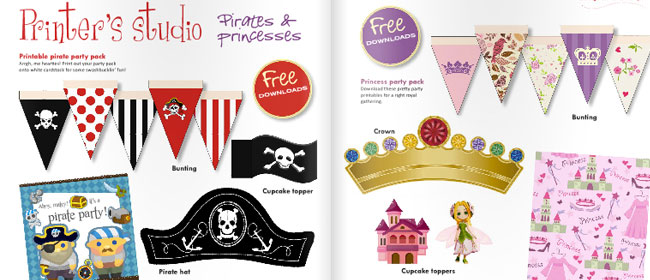 Celebrating a birthday? Download our free pirate and princess party packs.
Ahoy matey!
Greetings, Your Royal Highness.
Need a few accessories for your party? Royal crowns, pirate hats, party invitations, gift tags, cupcake toppers, cupcake wrappers and bunting… We've got it covered.
Simply head on over to our free online magazine, Sweet Living Issue 4, flick through to pages 48 and 49, click on the download buttons (one for each pack), and the printable party packs are yours, free!
What are you waiting for?
Go to Sweet Living Issue 4 to get your FREE party pack printables.