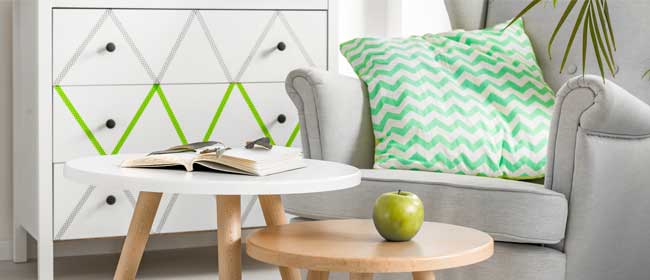 Here's a super quick way to jazz up a plain chest of drawers.
Furniture need an overhaul? Use washi tape (available from craft and DIY stores) to add spice to an otherwise dull piece of furniture.
Washi tape comes in a huge range of colours and patterns – choose a sophisticated metallic bling or go with spots, stripes, florals or cute little critters.
See the before picture below? It's OK, but it could do with a little bit of colour.
Now take a look at these images below. A simple but effective makeover. And it's so easy, even the kids can do it. Simply roll the tape onto your furniture – and you're done!