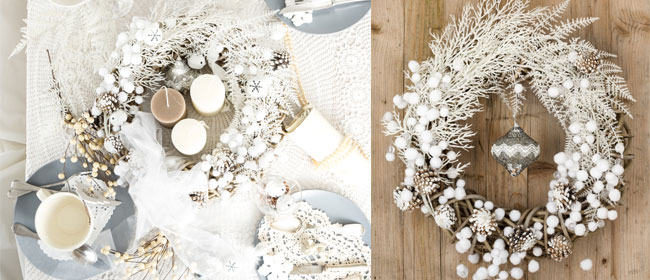 Deck the halls and table tops with white decorations for a romantic Christmas.
Dreaming of a white Christmas, where the treetops glisten and the children listen? Even without snow in the forecast, you might be able to imagine the sleigh bells ringing with a white-themed Christmas.
An all-out white theme denotes romance and glamour. Start with vintage lace tablecloths and doilies that you can pick up at thrift stores for a song. Then simply add white decorations to your existing wreaths, white feathery plumes, white pompoms, white candles, and pinecones painted white on the tips for a snow-laden effect.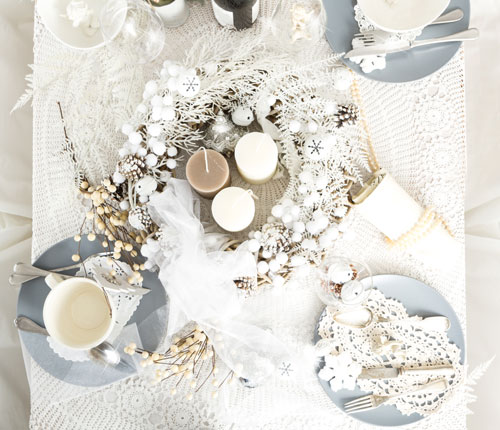 Use cheap second-hand faux pearls to wrap napkins for a glamorous effect.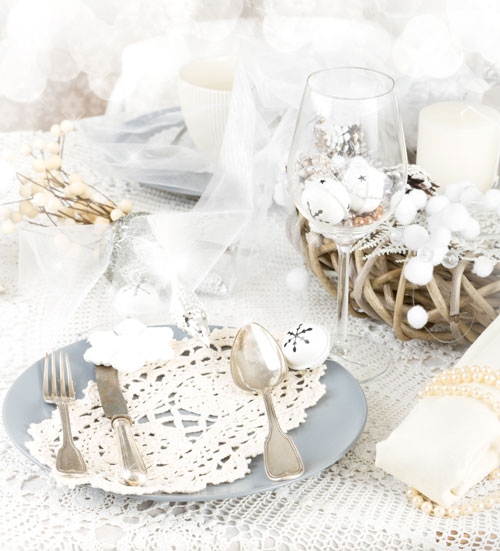 Too white for your tastes? Add in another colour theme such as silver or gold. Both blend well with white.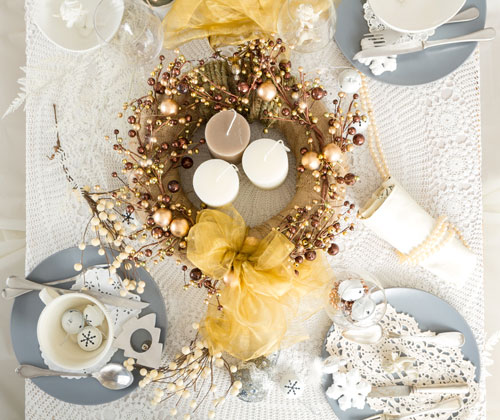 Add the final touch to your white Christmas theme: a 'snow covered' wreath for the front door.