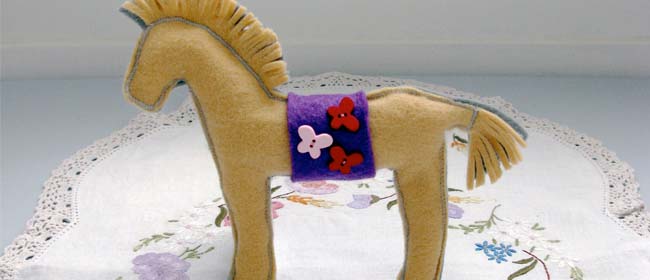 This wee horse is super easy to make. All you need is felt (we've used a different colour for each side), thread and stuffing (you can use the stuffing from an old cushion if necessary).
We've sewn ours by machine but you can easily hand-sew it too. In fact, this is a great hand-sewing project for kids.
We've supplied the pattern, so all you need to do is download the PDF below, print it out and you're ready to go.
Ready then? Let's get to it.
DOWNLOAD THE INSTRUCTIONS HERE
From Sweet Living magazine Issue 2.
Like to see more of Sweet Living Issue 2? Click here.