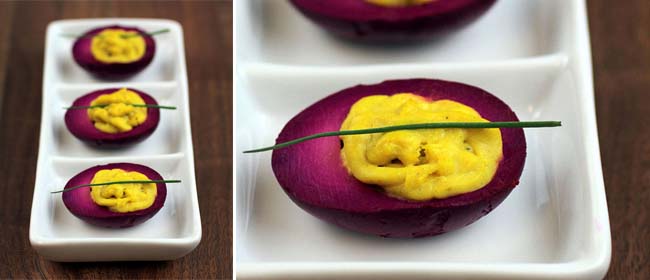 We love devilled eggs. We like them even better when they look like this. The beet brine gives these eggs their striking magenta colour, while the rich yellow of the curried yokes literally pops against its background.
Wouldn't these look fabulous at a potluck party?
These herbal infused egg bites feature over at Mountain Rose's blog. Go get the recipe!