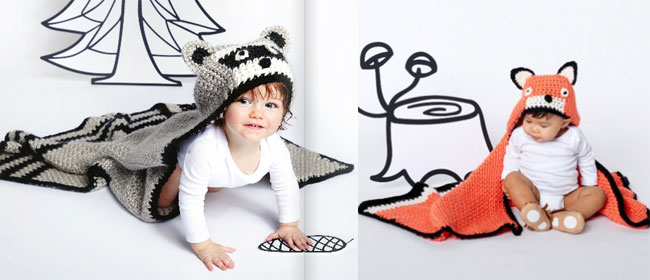 The cutest blankets to wrap baby up in – download Bernat's free patterns.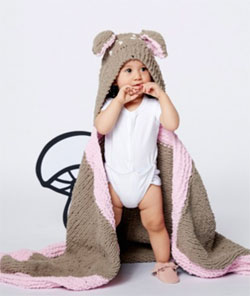 Easily crocheted in Bernat Softee Chunky yarn (or knitted in Bernat Baby Blanket), these adorable hooded blanket patterns, complete with ears and facial features, are yours to download for free.
From the Little Forest Friends collection, you can choose from a sly fox (crocheted), a super cuddly racoon (crocheted) or a snuggly deer (knitted) – or make them all.
We just wish they came in adult sizes!
Download the free fox pattern here
Download the free racoon pattern here