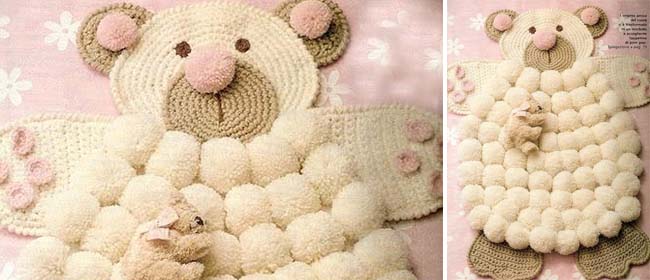 This pompom bear rug is just so adorable we simply had to share it with you.
It was created by the wonderful people at Coats Cucirini, who are located in Italy. The company has been one of the main suppliers of cotton in the Italian market for more than 100 years.
Want to make your own? Well, you can, because Coats Cucirini have supplied the instructions on just how to do it with a PDF diagram pattern as well. Now, the instructions are in Italian – but that's what Google Translate is for, right?
What a great accessory for a child's bedroom or playroom.