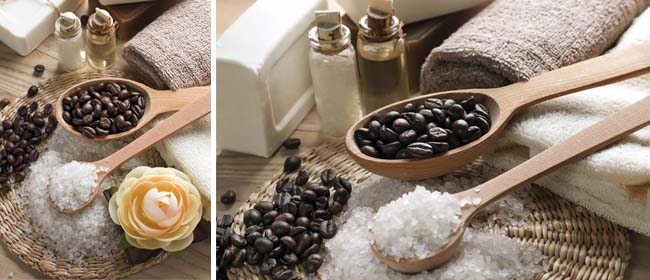 Buff your skin into super silky shape with this delicious smelling body scrub. Apply in the shower or bath when skin is warm then follow up with body lotion or oil.
Method:
In one bowl add half a cup of coffee grinds and one cup of sugar or salt. Mix together. In another bowl add a quarter cup of olive oil and a couple of drops of vanilla extract. Mix together.
Add oil mixture to dry ingredients and mix well. Then rub onto your skin for silky smoothness.
Try these too:
Best Ever Natural Face Scrub – just 3 ingredients
Aloe Vera and Honey Face Mask – super moisturising