Looking for a last-minute gift? Head to your local bookstore for one of these great buys.
The Bikini Body Motivation & Habits Guide


By Kayla Itsines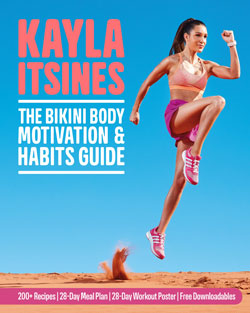 Kayla Itsines is a personal trainer and global fitness phenomenon. She created the world's largest and most supportive online female fitness community and was recently named the world's most influential fitness trainer by Forbes magazine. Here, in her second book, Kayla provides a guide to setting goals, staying motivated and creating healthy habits in order to get and stay in shape. The book includes: checklists, templates and helpful infographics explaining the science behind motivation and how to form good habits; a pull-out poster featuring 28 days of workouts; and a 28-day meal plan with the most delicious menus. We know this for a fact, because we've tried several of the meals – and they're truly divine! This is a great book for anyone interested in boosting their health and fitness.
RRP $39.99, MacMillan Publishers

Yummy, Easy, Quick


By Matt Preston
Matt Preston's new book is all about what to eat for dinner and how to get it on the table with minimal time and fuss. Using his signature approach, Matt shows us how to become best friends with your freezer and buddies with your pantry, making the most of everyday foodstuffs that often languish at the back of the cupboard. There are over 100 easy – and yummy – recipes plus recipe generators that give boundless ideas for mix and match options for staples such as pasta, rice, risottos, seasonal fruit and veg as well as the humble baked spud. Recipes include: Baked-not-fried chicken nuggets san choi bao; Very simple country chicken stew; Slow-roasted lamb shoulder rolls; Crispy Thai beef salad with yim yam peanut dressing; Teriyaki salmon bowl with salmon crackling; Satay noodles with fried eggs; Zucchini and eggplant fries with agro dolce chutney; Crispy potato skin cottage pie; Kale and chickpea puttanesca. Yum!
RRP $39.99, MacMillan Publishers

Gifts from the Garden


Edited by Jane Wrigglesworth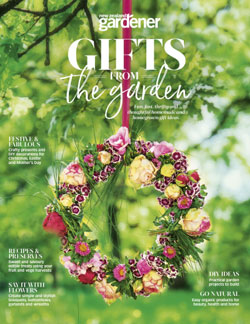 Happiness is homemade, and this collectible special edition by NZ Gardener looks to the garden for homemade, home baked and handcrafted gifts. Gifts from the Garden is packed with DIY ideas, including recipes for preserves and baked treats, easy bouquets and wreaths, practical DIY projects, and fragrant and chemical-free products for beauty, bath, health and home. Delight your friends and family with the perfect homemade gift, whether it's for Christmas, a birthday, a special occasion or "just because". Written and edited by Sweet Living editor Jane Wrigglesworth. Available from bookstores or online here.
$15.90, Fairfax Magazines

Stitch People


By Jo Dixey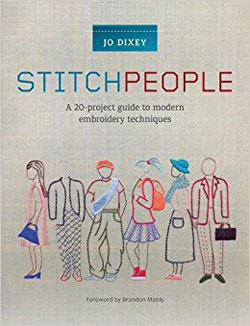 Here are 20 great projects from professional embroiderer Jo Dixey to inspire and challenge the creativity of both those new to embroidery and more experienced stitchers who want to take their ideas further. Each project introduces new embroidery stitches and techniques and is accompanied by detailed step-by-step photographs. Projects range from small embroidered cards to more complex wall art, simple appliqué for a scarf to an embroidered jacket and allow for progress from beginner to more accomplished stitcher. Templates of the images to stitch are provided for photocopying and there is a photo gallery of all the stitches covered in the book.
RRP $34.99, Bateman
SaveSave
SaveSave
SaveSave
SaveSave
SaveSave