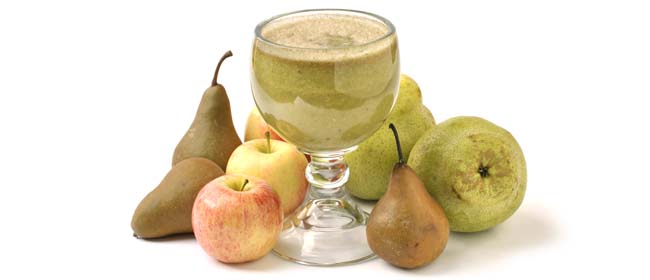 Early apples and pears are ripe for the picking, which means lots apple pies and pear tarts. Or you can make this scrumptious juice for a fruity treat. The ginger adds warmth to the mix (some might say 'kick'). Use less or more as per your taste. Start with less until you determine how your taste buds handle the kick.
Ingredients:
1 apple
1 pear
1cm cube fresh ginger
1. Wash fruit and cut into small pieces. Leave skin on.
2. Finely chop ginger.
3. Place all ingredients into a blender or juicer and juice until smooth.