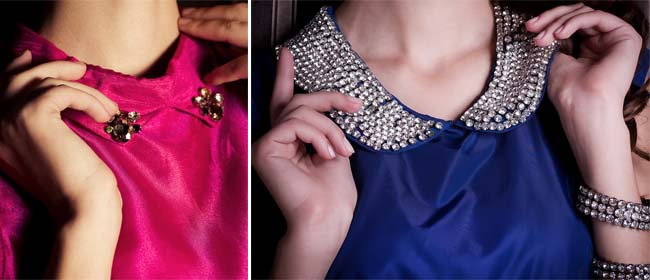 Wardrobe need updating? For a quick fix, embellish a dress or shirt collar with rhinestone crystals. Go all-out bling or subtle shine.
All that glitters is gold, so add some bling to your clothing with this simple solution.
Buy a selection of pre-set or loose, flat-bottomed rhinestone crystals of your choice. Squeeze some fabric glue (use a good quality one) onto a small dish, then, using tweezers, dip the backside of one of the rhinestones into the glue then place it onto your collar.
Continue until you have your desired pattern. It's that easy!