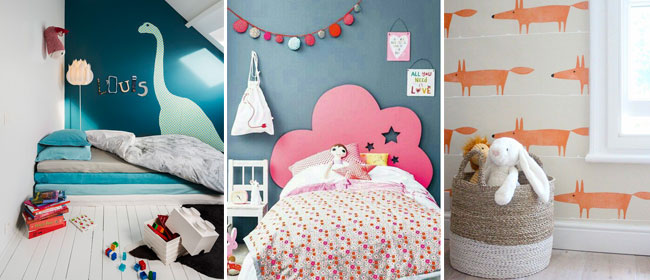 Sit back and be inspired by these ultra chic kids' rooms.
Is your youngster's room ready for a change? Be inspired by this colourful collection of hangouts. They're fun, cheerful and super cool – your kids will love 'em!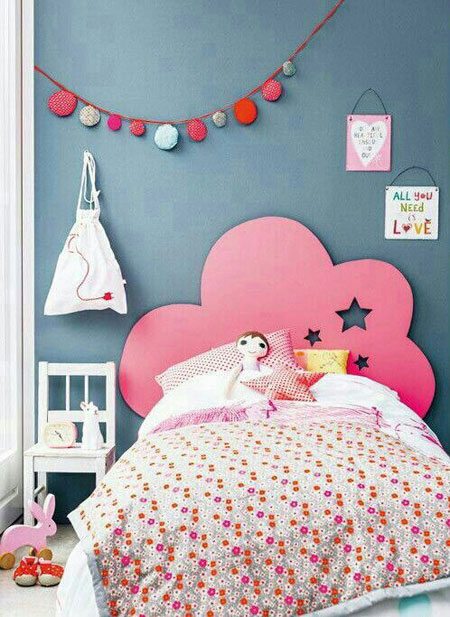 We love this idea – a moody paint colour on the walls and a bright pink cloud-shaped headboard with starry cut-outs. We found this on Pinterest, but unfortunately we can't find the original source.
Foxes are still appearing in the hippest homes, and we love this cute Mr Fox wallpaper by Scion, which features over at Kate's Creative Space.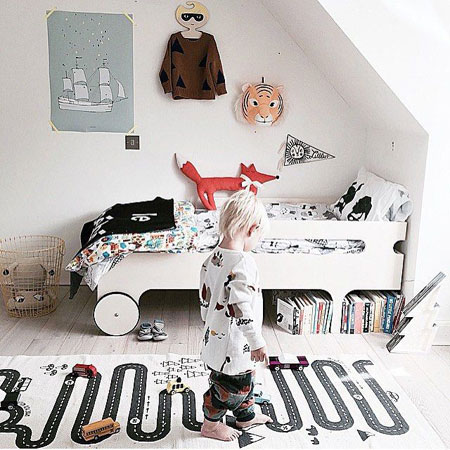 A simple rug transforms this bedroom into a kids' fun play spot. The rug, by Oyoy Design, is 100% cotton – and, really, just the coolest.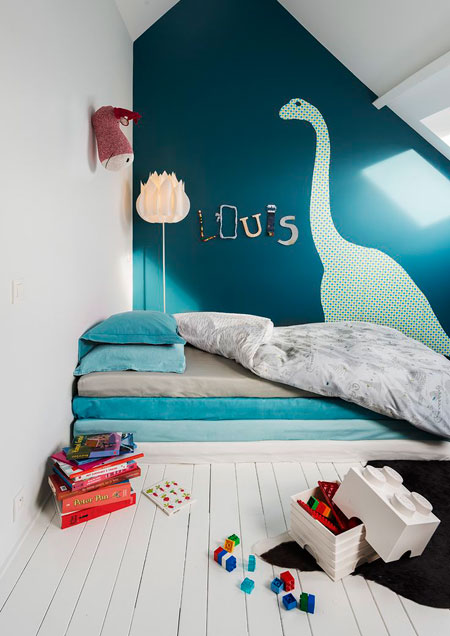 How cute is this fabric dinosaur decal? And that beautiful turquoise blue – such a delicious colour. If you're training your toddlers to sleep without nappies or pull-ups, these sheets and duvet, from Louis Le Sec  are waterproof.
We're loving this mix of stars and stripes – the star wallpaper from Sissy + Marley, designed by Jill Malek, and a simple but standout striped rug.
A lovely mix of soft colours adorn this room, including a duck-egg blue on the walls and a soft lavender on the cabinet. Other bright colour accents, like the bold yellow bag, provide a mood lift for the room. Image from Projektila.
This stunning wallpaper is from Le Petit Florilege. It features a woodland theme, predominantly in black and white but with hints of colour. The bottom of these two images feature over at 100 Layer Cakelet.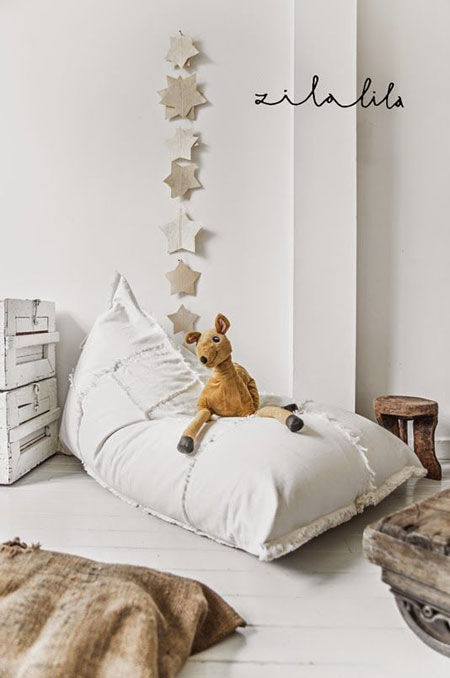 A floor cushion or beanbag for lounging on is a must for all kids' rooms. We love this beanbag by Zilalila, which features over at Paulina Arcklin's blog.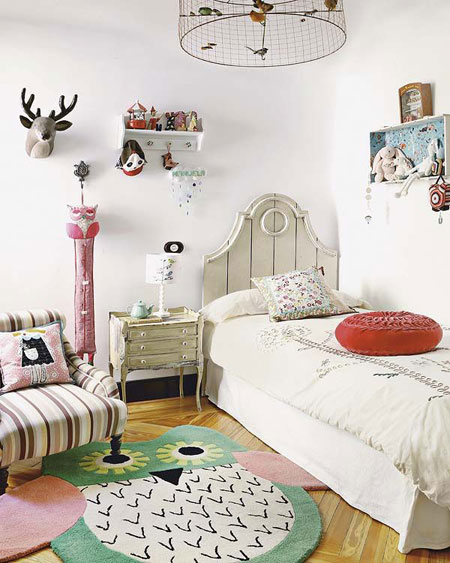 What a fab room, with its owl rug, bird lampshade and soft toys stored on shelves and shadow boxes. Image from Micasa.
Both these wallpapers come from Little Hands, but that's not all they have. There are many different themes to choose from – woodland, hot air balloons, maps, alphabets, animals, super heroes, Alice in Wonderland, and more. All are just as equally stunning as these two. See more here.
And here's one more for fun: a car bed. Super cool, right? Image from VT Wonen.