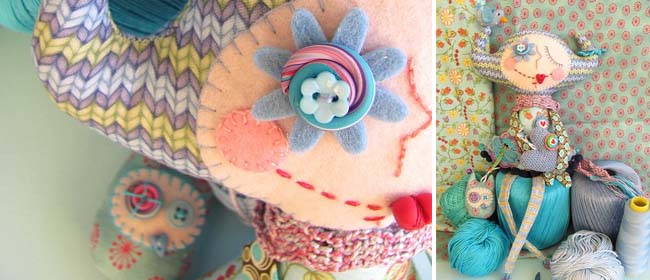 If you're looking for some quirky inspiration, check out Stefania's outlandish dolls. Stefania uses mixed media – fabric, felt, yarn and buttons – to create her masterpieces, which come complete with accessories – a bird, soft jewellery and the doll's own toy.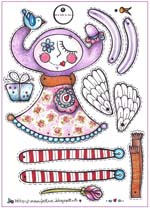 She also uses paper. The paper doll to the right is free for you to download (check it out here) when you visit Stefania's website.
It's simply a matter of printing it, cutting it out and joining it with split pins. The perfect emergency boredom buster! It's also a great thrifty treat for visiting kids to take home.
Check out Stefania's dolls here.