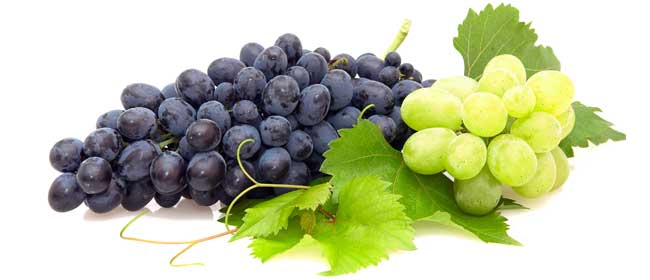 Daltons answers your gardening questions. Plus, your chance to win!
Send us your gardening question and be in the draw to win! Each month Daltons will answer one of your questions, which we'll feature here. Email your question to the address below (make sure you mention which area of the country you live in – it might be important to the answer – and if necessary include a photo) and be in the draw to win a prize pack.
Last month's winners were: Angie Gies, and Yuen Ho of Bucklands Beach, Auckland. See Angie's question, with the answer, below.

JUNE 2016
This month's prize: 2 x Daltons Premium Tree Planting Packs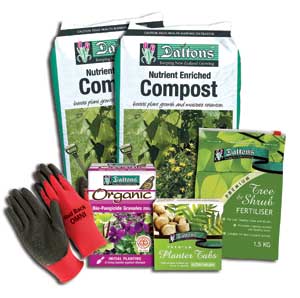 Planting trees is not only good for the environment, they can also provide privacy, shade and visual appeal in any garden. There are many trees available in all shapes and sizes for small or large gardens including pots. June is a great time to plant trees. For best results pop a Daltons Premium Planter Tab into the hole prior to planting for improved root growth and fertilise with Premium Tree and Shrub Fertiliser during the growing period.
We have 2 x Daltons Tree Planting Packs to give away valued at over $90 each. Each pack contains 2 x Daltons Nutrient Enriched Compost, 1 x Daltons Premium Planter Tabs, 1 x Daltons Premium Tree and Shrub Fertiliser and 1 x Daltons Organic Bio-fungicide Granules – PLUS you'll receive a pair of comfortable, versatile Red Back garden gloves from Omni Products.
To be in to win, EMAIL YOUR GARDENING QUESTION, name and glove size to: sweetliving@daltons.co.nz and put 'Daltons Premium Tree Planting Pack' in the subject heading. Entries must be received by end of day 27 June, 2016.

Q. How can I increase the size of my green grapes? Some bunches are great, others have a mix of decent sized grapes and non starters in the same bunch. I trim back the runners on the plant when the main bunches of grapes set to encourage the growth for the grapes rather than the foliage. Any tips to improve the size of all the grapes in the bunch? Angie Gies
A. It is worth noting that the grapes you purchase at your local fruit shop have either been grown in glasshouses or in parts of the world that experience higher temperatures than here in NZ.
Different varieties of grapes do produce fruit of different sizes, but as long as they are sweet and tasty, size should not be as crucial.
To increase the size of your existing grapes, there are a number of things that can help. As bunches of grapes form, you can be selective and remove some of the excess bunches. The energy of the plant can then be directed to the remaining bunches and they should therefore increase in size.
While grapes do not require vast amounts of water, a steady supply applied to roots only (to avoid fungal diseases of the leaves and fruit) can help in boosting the size of the fruit.
Although grapes are not gross feeders of essential plant nutrients, the addition of balanced fertiliser (not excessively high in nitrogen) can help produce bunches of healthy fruit of a reasonable size.
For more tips and advice check out our How To Guides at our website http://www.daltons.co.nz/home-gardening/how-to-guides 
Products to try: Daltons Incredible Edible Fruit and Berry Fertiliser