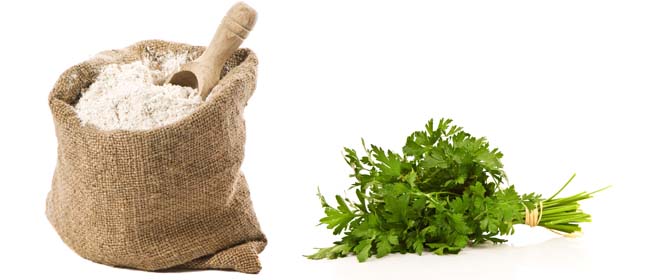 If you're overrun with parsley in your garden, make this herby bread to accompany soups and stews. Or eat it, slathered with butter, on its own. It's very easy to make; preparation takes just 10 minutes.
Ingredients:
2 cups flour
2 teaspoons baking powder
25g butter
1/2 cup chopped fresh parsley
25g grated cheese
1/2 cup chopped onion
1 egg, beaten
1/4 cup milk
1/4 cup water
1. Preheat oven to 180deg C.
2. Sift flour and baking powder into a bowl then rub in butter.
3. Add the remaining ingredients and mix well.
4. Bake in a greased loaf tin for 45 minutes to 1 hour, or until the crust is brown.