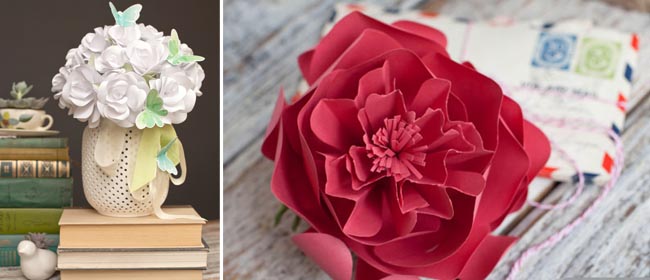 As far as paper flowers go, these peonies and roses, from Elinee, couldn't be more beautiful. They'd look stunning on pretty gift-wrapped prezzies for Mum (Elinee supplies the free downloadable gift wrap too), or displayed in a vase in your home, at an event, or in a wedding bouquet.
Click through to the Elinee website to print out the templates and get step-by-step instructions on making them. You'll find the white roses here, and the peony here.
And for some lovely ideas on how to use them, plus some printable wrapping paper, click here.