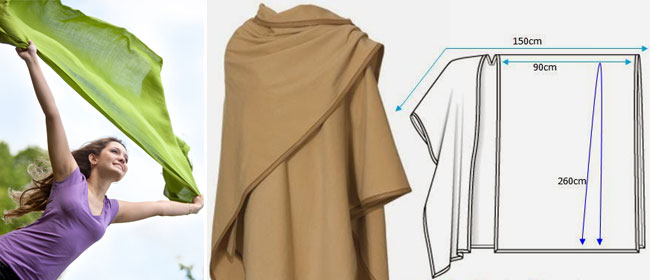 You don't need to have expert sewing skills to make this wrap. You can make one, even two or three, in under an hour.
We found this great tutorial over at Moda e Dicas de Costura (which translates as Fashion and Sewing Tips).
Just choose your fabric (use a lightweight or heavy fabric, depending on the season), cut out a rectangle according to the diagram, fold it in half, then cut up one half as shown in the diagram.
Then simply hem the sides, bottom and opening.
Love it!