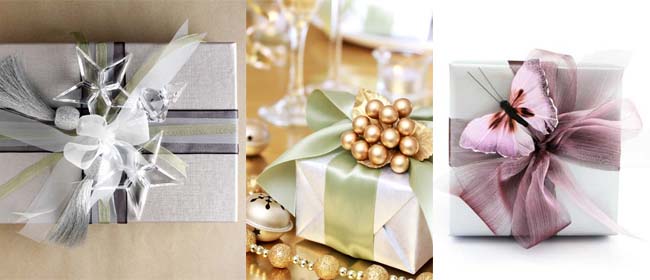 Rummage through your craft drawers for ribbons, tassels, baubles and butterflies to dress up your Christmas gifts. Reuse old ribbons or raid your Christmas decoration box for pretty baubles to adorn prezzies. Make sure you stock up on more decorations following Christmas Day when the sales are on.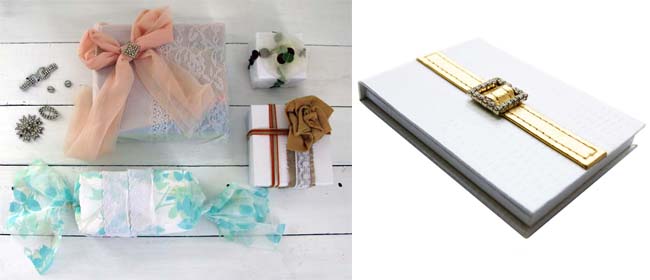 Adam and Olivia Cuff wrapped the gifts above (left) with scraps of fabric, felt and lace. For a finishing touch they added buttons and sparkly costume jewellery. Get your kids involved in the wrapping process – they'll love putting their imagination and creativity to use.
Old jewellery can lend an air of elegance to gift boxes. The gift on the right, above, uses an old diamante buckle.