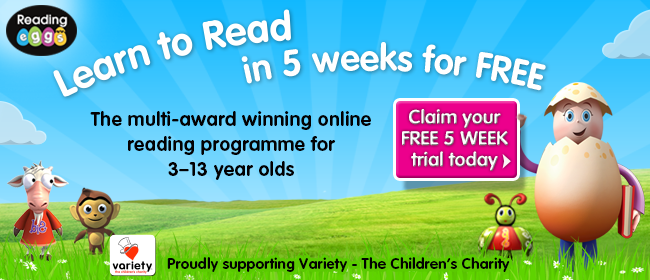 With kids growing up with a seemingly endless supply of new gadgets, electronic playthings and online distractions, it's getting harder than ever to encourage young children to develop basic reading skills. However the importance of doing so has always remained the same.
Last year the Massey University Institute of Education released a report highlighting that beginning readers "need to be instructed on those skills early and persistently by teachers and parents". The report also goes on to say that children who do not have sufficient levels of essential reading-related skills when they first start school often develop poor attention in class, low expectations of success, and begin to withdraw from reading and literacy learning tasks in school.
So how can parents encourage the most reluctant young readers to sit down and develop their literacy schools at an early age? The secret lies in making learning to read a fun, motivating and rewarding learning experience.
Over 2 million people around the world have already tried Reading Eggs, the multi-award winning online reading programme targeted at ages 3-13 and designed to make learning to read fun. Developed by primary educators with over 30 years' experience, the programme features over 120 reading lessons, 96 spelling lessons and 200 comprehension lessons covering essential literacy skills in phonemic awareness, phonics, fluency, vocabulary and text comprehension. Over 91% of parents who use the programme report a noticeable improvement in their child's reading ability after using the programme, and the results are fast.
Reading Eggs is laid out as a colourful and interactive virtual world for beginner readers, and combines the digital gameplay that children love with carefully structured reading lessons and over 1700 e-books that allow children to progress comfortably at their own pace. Filled with fun and motivating features, including loveable characters, catchy tunes, colourful animations and an exciting rewards system, Reading Eggs has become a huge success for thousands of New Zealand families, as well as a much-loved and powerful educational tool for young children.
Reading Eggs is offering an exclusive 5 WEEK FREE TRIAL for readers in support of Variety – The Children's Charity New Zealand.
With each new sign up, Reading Eggs will donate $1 to Variety to help provide a brighter future for sick and disadvantaged children. See for yourself how your child's reading can improve in just 5 weeks with Reading Eggs, and help support a fantastic cause at the same time!