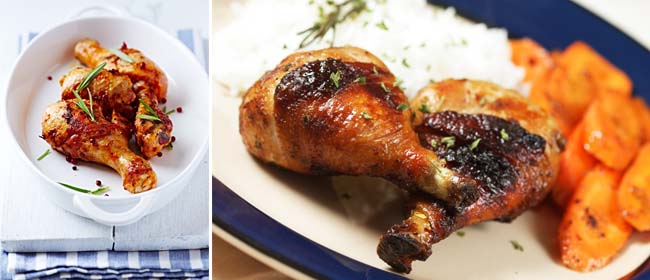 Yolanda Bonfrer tastes some Filipino cuisine and masters the art of cooking it for herself and her family.
We were very fortunate to have some lovely Filipino guests staying with us recently and you can image my delight when they offered to make Chicken Adobo for us. Chicken Adobo is a popular dish from their home country, the Philippines. This delicious, tangy flavoured dish is easy to make and I eagerly watched from the sidelines (pencil at the ready) as they created it. They kindly agreed to let me share the recipe with Sweet Living readers.
Eureka's chicken adobo
Ingredients:
1 large onion
5 cloves garlic
1 cup vinegar
1 cup soy sauce
4 bay leaves
1 tablespoon whole peppercorns
1 tablespoon brown sugar
2 kg chicken pieces (drumsticks, chicken wings, thighs)
Directions:
Finely dice the onion and place in a large container, big enough to hold the chicken pieces for marinating.
Crush the garlic and remove the skin. Mix it in with the onion along with the vinegar, soy sauce, bay leaves, whole peppercorns and brown sugar. Give this a good stir so all ingredients are nicely combined.
Add chicken pieces. Spoon the mixture over the chicken pieces to ensure they are all covered with the marinade. Place in the fridge for at least 4 hours, mixing the sauce through from time to time.
Once the marinade has worked its magic, deep-fry the chicken pieces for 3 minutes – you will need to work this in batches.* Place the fried chicken pieces in a large saucepan. Once all pieces have been fried, pour over the marinade and cook on the stove, covered, on a low heat. Allow the chicken to stew for 30 minutes or until the meat falls from the bone and the sauce has thickened. * If you do not have a deep fryer than you can fry the chicken pieces in the saucepan on the stove, cook for around 5 minutes making sure all sides have browned slightly, then add marinade, and stew, covered, for 30 minutes.
Serve with steamed rice and steamed fresh vegetables.