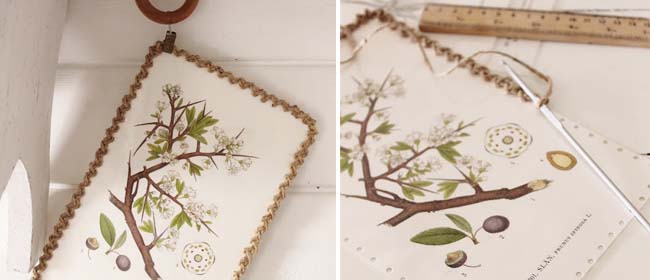 Here's a fabulous idea for turning a small botanical print into a work of art.
Gerda from Idemakeriet laminated a pretty botanical image then used a permanent marker to draw dots around the edge of the print. She then punched holes big enough to fit a crochet hook through. Next she used string to crochet an edging around the print.
Such a simple but effective idea. You can use your creation as a coaster, a placemat or a piece of art for the wall.
Gerda explains her crochet technique on her site, but you may need Google Translate to translate it for you. Click through to her website to see the project.