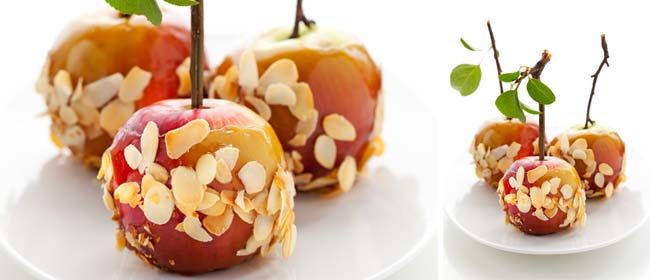 A slightly different take on the toffee apple, these delicious sweets are dipped in Jersey Caramel sauce. They're a fun treat for kids.
Caramel apples
1 or 2 packets (about 50 sweets) Jersey Caramels
2 tablespoons water
Pinch salt
6 apples
Sliced almonds, pecans or coconut
6 wooden skewers
Place the Jersey caramels and water into a double boiler and melt over simmering water. Stir frequently until melted. If syrup is too thick, add a few drops of water. Stir in salt.
Push a skewer into the bottom of each apple. Dip apples in caramel and turn to coat. Immediately roll in almonds or coconut. Set on a baking tray lined with wax paper. Chill until firm.