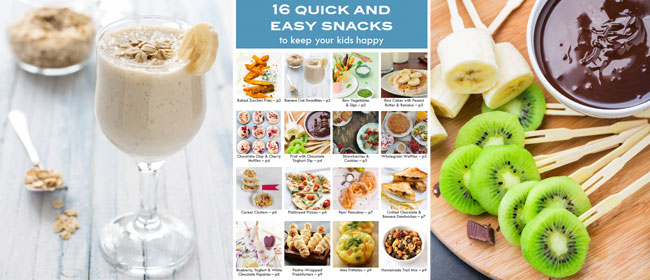 16 easy, healthy snacks for after-school hunger busting.
Make Life Easy
Do your kids make a beeline for the pantry the minute they walk in the door?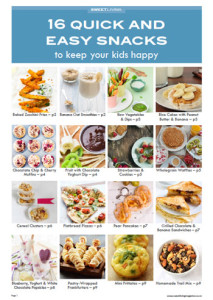 With dinner still hours away, and sports or after-school activities in between, your kids often need something to tide them over when they come home from school. And so might you, for that matter.
No problem.
We've created 16 quick and easy snacks to satisfy your kids' and your hunger pangs. They're tasty and healthy – and did I mention quick and easy?
Some of these snacks can be made in advance, some take just 5 minutes to prepare. Best of all, they're all delicious.
And that's not all!
You might also like:
5-Day Meal Plan + Shopping List