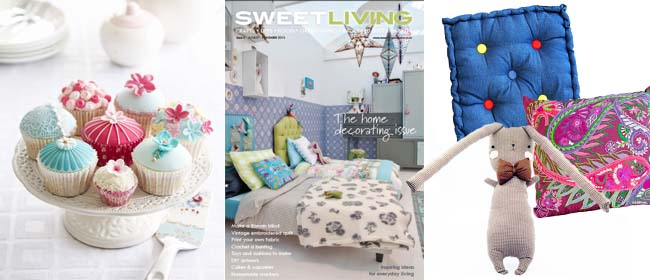 Need some home decorating ideas? Whether you want to beautify your bedroom or revamp your living room, we've got it covered in this issue.
From inspiring home decorating ideas to colour psychology tips, and lots of craft and soft furnishing DIYs, we have tons of tips to help you upgrade your décor (sneak peek below).
We're also got the usual suspects – delicious recipes (cakes, cupcakes, homemade crackers and preserves), toys to make, and free gift tags and other printables to download. We also feature 8 easy spices for you to grow at home.
So then… on to the mag. And happy reading!
PLEASE WAIT A MOMENT WHILE THE ISSUE LOADS BELOW.
If you're viewing on an iPad, click this link.
SNEAK PEEK INSIDE: