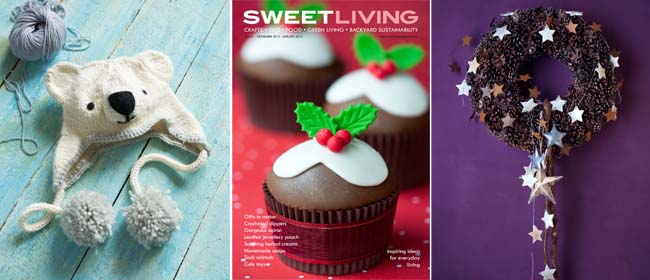 It's here! Sweet Living Issue 5.
Our new issue is chock full of festive foods and fabulous gifts to make, including crocheted slippers, a gorgeous apron, a leather jewellery pouch, soothing herbal creams, homemade soaps, sock animals and other cute toys.
There are lots of free printables too, plus we feature 8 easy herbs to grow, and a collection of fun kids' activities, just in time for the school holidays.
So then… on to the mag. And happy reading!
PLEASE WAIT A MOMENT WHILE THE ISSUE LOADS BELOW.
If you're reading on an iPad or having trouble viewing the above link, TRY CLICKING HERE.