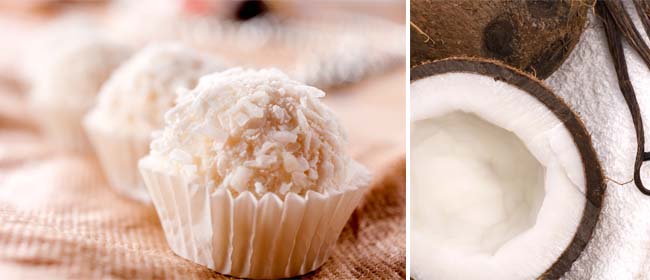 Fi Jamieson-Folland makes a healthy and delicious treat.
Desserts and special treats can be particularly challenging when looking to use natural ingredients and to eat the right types of carbs and fats. So picture my face at my 'bring-a-dessert' birthday party a few weeks ago, when everyone was asked to bring something particularly special for the occasion.
Imagine mouth-watering vanilla melts, scrumptious blueberry cheesecake, heavenly molten chocolate lava cake, dangerously good mint chocolate, tempting coconut creams, and delish raw hazelnut fudge, topped off with exquisite fig and berry sauce.
Talk about a taste sensation!
Normally this kind of dessert decadence is loaded with saturated fats and plays havoc with your blood sugar levels. But this is where my dessert party was different.
You see, being gluten and dairy-free due to intolerances, and eating most of my food raw to maximise the vitamin and enzyme content, these were no ordinary desserts. Made with natural, whole, raw foods, and low glycaemic index ingredients, I was in absolute heaven as I happily munched – in fact, everyone at the party was!
Here's the recipe for my favourite version of one of the desserts (special thanks to Maxine Folland for the inspiration!).
Why? For a mouth-watering dessert. For when you want to devour something sweet and have a clear conscience!
When? With your morning or afternoon tea, or after dinner. Or for something a little different, have as a side with your breakfast.

Vanilla Drop Melts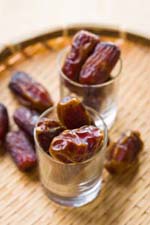 Makes enough for 20 or so 'drops', depending on the size you make them.
Ingredients:
1 cup pitted, raw medjool dates
3 tablespoons raw agave or honey (or more to taste)
3 tablespoons raw coconut oil
1 vanilla bean, or 1 teaspoon pure vanilla extract
½ teaspoon sea salt
1 cup dried, raw shredded coconut
To Make:

Place all the ingredients except the shredded coconut in a large bowl and mix well with a spoon.
Add the shredded coconut once well mixed.
Pinch off pieces of the mixture and pop onto a baking sheet, cover and freeze for a minimum of 30 minutes before tasting (if you can last this long!)
Top tips for amazing Vanilla Melts
You can sprinkle your Melts with raw cacao, raw cacao nibs or bee pollen (available from most good health food shops).
Include organic where possible.
Pop any leftovers in a sealed BPA-free container in the freezer to store for a maximum of 3-4 months.
Bonus Take Away:
If you'd like the recipe for the Hazelnut Fudge – a tasty treat packed with protein and antioxidants – email me direct at fi@fijamiesonfolland.com for your copy. Remember to put 'Hazelnut Fudge – SL' as your email subject line. Perfect after your walk, or your work-out!
Have fun!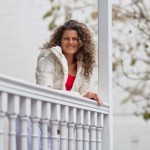 Fi Jamieson-Folland D.O. is a Lifestyle Consultant with over 20 years' experience as a qualified osteopath, educator, writer and health mentor in Europe, Asia and New Zealand. She lives in Auckland with her husband, Chris, relishing an outdoor lifestyle and time with family and friends.