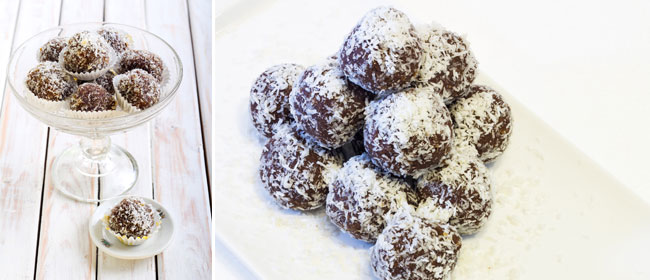 By Jane
Make Life Easier
Sometimes you just need a sweet treat. Sweet and healthy, if that's possible. Well, blimey, blow me down, what do you know? It is! I made these scrumptious treats that are quite the tasty tidbit – AND healthy! I know, right?
I would say store them in the fridge, but I don't think there will be any left over.
Makes 12
1 cup pitted dates
1 cup cashews
2 tablespoons melted coconut oil
2 tablespoons chia seed
1 tablespoon vanilla extract
1 tablespoon spirulina
1 tablespoons honey
Unsweetened coconut flakes
Steps 
1. Mix together in food processor, roll into balls and roll in unsweetened coconut flakes. Yum!