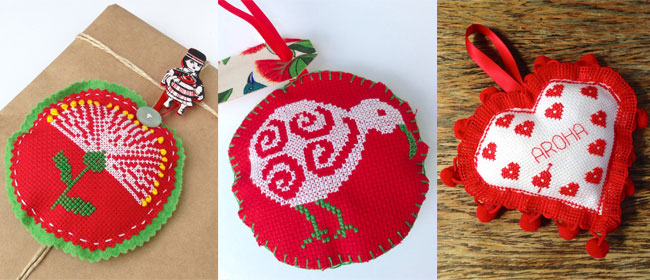 Love cross stitch? Love Christmas? Stitch these gorgeous Kiwi designs by Liz Smith, aka The Stitchsmith.
We love Liz Smith's designs, and we equally love these Kiwi cross stitch Christmas decorations she created. And lucky for us, Liz has provided us with the instructions and patterns.
So download your free pattern and stitch up some Kiwi style decorations for your tree, or as gifts for your loved ones.
DOWNLOAD INSTRUCTIONS AND PATTERN HERE
Be inspired by Liz Smith – see more of her beautiful designs here.
Then visit her website here.