Make Life Easy
Overstretched? Overbooked? About to snap?
Raising a family, juggling work, running a household, and trying to find time for yourself and your partner – it's a never-ending struggle.
Then there's dinner to prepare. Every. Single. Night. You don't have time to think, let alone make dinner.
So what's the solution?
Break out of the recipe rut with our…
5-Star Weeknight Menu Plan + Shopping List
Say goodbye to weeknight scramble and hello to sanity!
We've got it covered:
Smart strategies
Genius shortcuts
Ready-made menus + shopping lists to simplify your weeknight meals.
We've got everything you need to streamline your weeknight dinner prep.
SIGN UP for our 5-Star Weeknight Menus + Shopping Lists and you'll get:
Time-saving and delicious meals for every night of the week – for 1 whole year!
A weekly shopping list for each week's menu. Each shopping list is set out in categorized checklists to easily determine whether you already have an item in your pantry. Check!
Exclusive giveaways
Access to our members-only Facebook group, where you can congregate, have fun, be inspired, get support, feel at ease, and share ideas and chat with like-minded members
Your sanity back!
PLUS, if you take out membership within the next 7 days, I'm throwing in these incredible FREE bonuses!
Free access to all Party Pack Printables (a new party pack printable will be added each month – plus you can request a theme)
1000 Gluten-Free Recipes ebook
600 Delicious Chocolate Recipes ebook – for chocoholics!
100 Succulent Chinese Recipes ebook
400 Refreshing Punch Recipes ebook – includes alcoholic and non-alcoholic recipes
Cooking with Coffee ebook – includes, cookies, cakes, desserts, hot and cold beverages, spice rubs, marinades and gift ideas. A fantastic collection of recipes
Delicious Coffee Recipes ebook – make your own café-style Frappe, Frappuccino, Macchiato, Java Chip, Iced Constantine Coffee, Latte, mochaccino, plus a delicious selection of cake recipes to serve with your coffee
Ice Cream Maker Recipes ebook – every flavour imaginable
Gift Jar Recipes ebook – gift ideas, including cookies, cakes, mustards, spice mixes, seasonings, etc. Great ideas for taking camping as well.
But you need to HURRY!
We have a VERY SPECIAL launch-only price.
For the next 7 days only, you'll get the one-year 5-Star Weeknight Menus + Shopping Lists PLUS all these bonuses for a never-to-be-repeated price of just…
$25!
That works out at just a smidgeon over $2 a month!
BUT HURRY!
This incredible price will be going up in just 7 days time. And it WILL NOT be repeated. EVER.
Buy now for JUST $25. After 7 days the price is rising to $47.
Sign up for a stress-free year of menus + shopping lists for each week and give yourself a break!
Click here to make your life a little easier.
Who am I?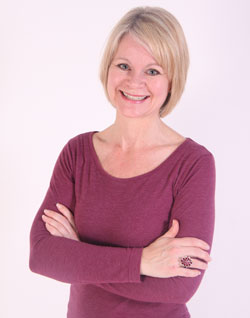 There's a chance you already know who I am, but in case you don't here's a quick snapshot:
This is me…
My work has featured in print, radio and TV
I've written for more than 20 publications (magazines and newspapers) across the country
I write weekly and monthly columns for magazine and newspapers
I work with Burda International, supplying content and images for their publications
I give frequent talks at local events
I teach workshops
I edit Sweet Living magazine
I edit HerbNews