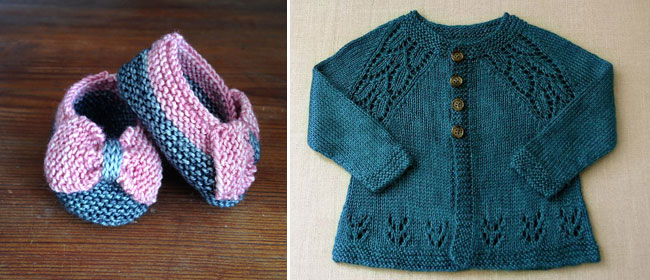 There's nothing more satisfying than knitting your own baby's clothes. Here's 10 of the best free knitting patterns on the net. 
Handy with the knitting needles? Check out these drop-dead gorgeous knitting patterns.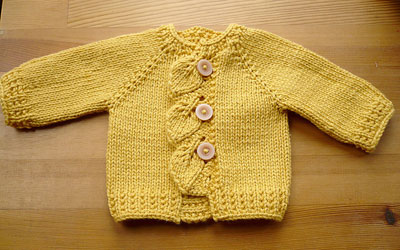 Kaye Prince knitted this gorgeous cardigan following a pattern created by Raya Budrevich. The free pattern features over at Ravelry. You will have to sign up to Ravelry (it's free) before you can download the pattern. See Kaye's version here, and the original pattern here.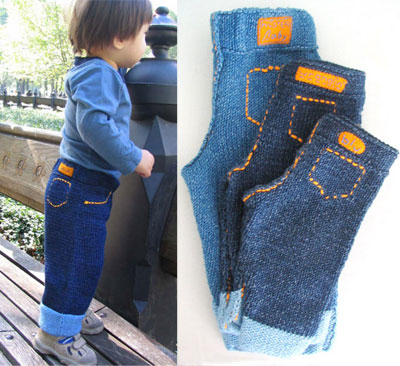 These have to be THE cutest baby 'jeans' ever! Created by Cristina Bernardi Shiffman and Kay Gardiner, you can find the pattern over at Knitty. Click here to get the free pattern.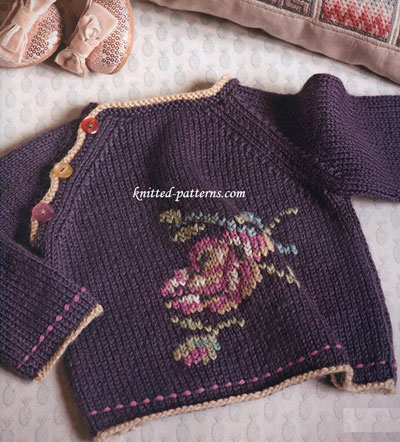 We love this rose-patterned jumper. What little girl wouldn't look adorable in this? The pattern, from Knitted Patterns, comes in sizes 0-9 months. Get your free pattern here.
A DROPs Design by Garn Studio, this pretty pink poncho and booties is fit for your little princess. Get your free pattern here. The second poncho was knitted by Leenez.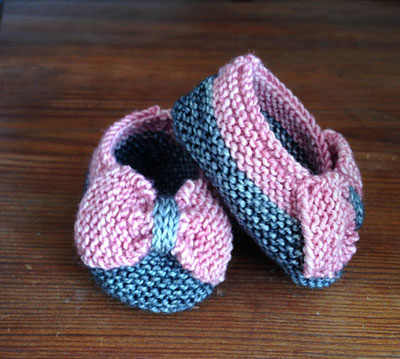 These booties with bows by Carrie Briggs feature over at Ravelry. Pattern sizing is from newborn to 3 months. Get your free pattern here.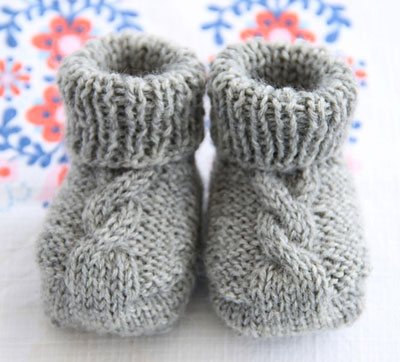 These boot-like booties are perfect for boys or girls. Pattern sizes include newborn and 3-6 months, over on Ravelry. Get the free pattern here.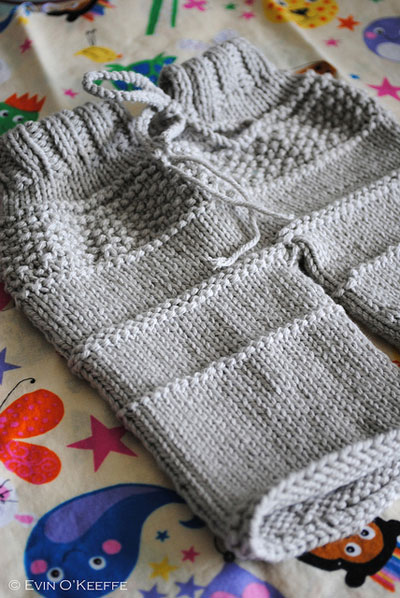 Another pair of cute pants. These ones were knitted by FreckledPast (see her project here on Ravelry) from a pattern created by Yumiko Sakurai. Such clever ladies. Get the free pattern here.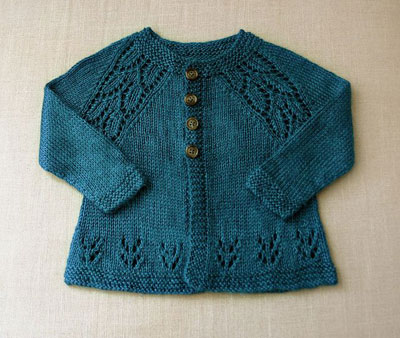 This beautiful cardigan, knitted by Jenna, is designed by well-known crafter Nikki Van De Car. It's a free pattern and appears over at Ravelry. Get your free pattern here.
Knit this colourful cardigan in a day. The 5-hour baby jacket is a vintage pattern from the 50s, these two models knitted by Phyl Long and Lucy White. Get the free pattern here.
This hooded cable jumper comes in a number of sizes, from 6 months to 4 years. There's a male (pictured) and female version, with the girl's version featuring embroidered flowers. Get the free pattern here.
And a bonus pattern, just because. Gabriela Widmer-Hanke's raglan jumper is super cute with its narrow stripes. It's a comfy pullover, knitted seamlessly from the bottom up. Get the free pattern here.
WANT MORE PROJECTS?
Adorable knitted toys – 10 free patterns