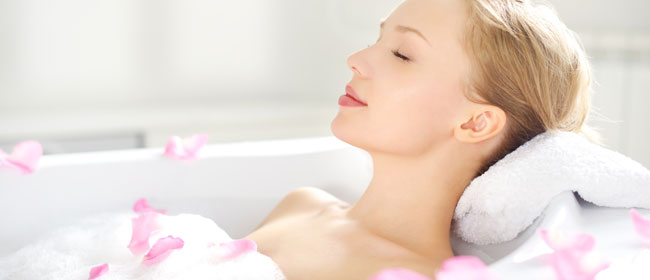 Donna Lee from Cottage Hill Herbs makes the perfect homemade bath milk to nourish the body.
Ingredients
1 cup goat's milk powder
1 cup coconut cream powder
½ cup full cream milk powder
20 drops tropical coconut fragrant oil
Method
1. Combine all dried ingredients and mix well.
2. Take 2 tablespoons of dried mixture, place in a separate bowl and add tropical coconut fragrant oil. Mix in thoroughly with the back of a spoon.
3. Add this back to the main mixture and pour into a glass bottle.
Visit Donna Lee's website Cottage Hill Herbs for workshops, classes and products.