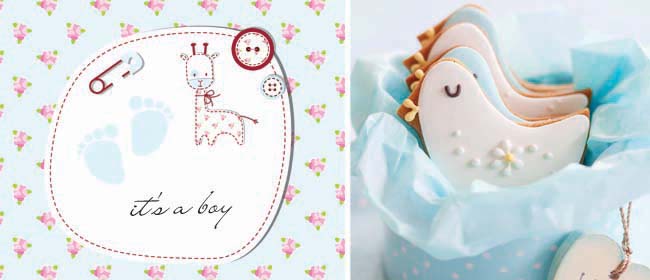 Snips and snails and puppy dogs tails… If you're stuck for a card for a newborn baby boy, download and print our FREE card here. Or for a baby girl, head on over here to print a card that's more sugar and spice.
Our baby girl card has accompanying pink bird cookies, so we thought blue and white bird cookies would be appropriate for a lad.
Same deal as the pink birds. All you need is a cookie cutter, food colouring for the icing, and a piping bag to pipe on the eyes, beaks and flowers.
Remember to pipe an outline around the edge of the cookie first, to keep the icing from flowing over the sides.
For your FREE baby boy card, CLICK HERE to download the PDF, then simply print it onto white card stock.