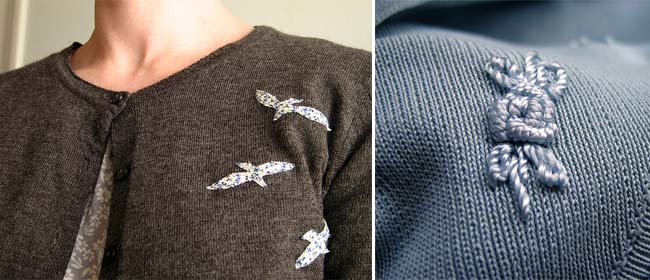 Darn it. You've got a hole in your favourite sweater. You could mend it using traditional darning techniques, or you could embroider a pretty flower over it (like we have here, above right) or applique some cute animal shapes or flowers onto the sweater to cover it up.
When Kristena Derrick of Thimbly Things discovered moth-eaten holes in her cardigan, she set about covering them up with these adorable appliqued birds. Such a clever and pretty idea, and she no longer has to throw away her woollies. See how she 'darned' her cardigan here.
Or try a simple wool embroidered rose or other flower to cover up the hole.