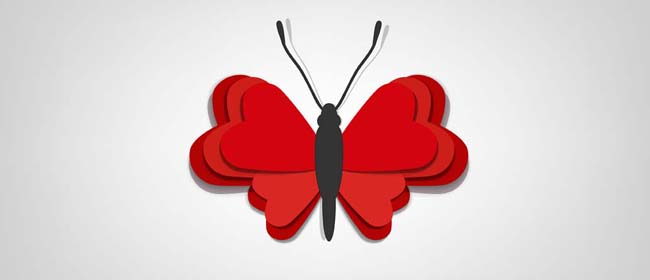 This paper butterfly project couldn't be simpler, and it makes a pretty adornment for gift boxes, handmade cards, scrapbooking projects and other handmade activities.
Use a lightweight card stock and cut out heart shapes in four different sizes. This is where craft punches come in handy!
Arrange the hearts as shown, with the smallest hearts used as the bottom wings, layering the remaining hearts for the top wings. Glue the hearts in place with craft glue.
Then cut out a body and antennae from black card stock and glue on top of the wings. That's it!