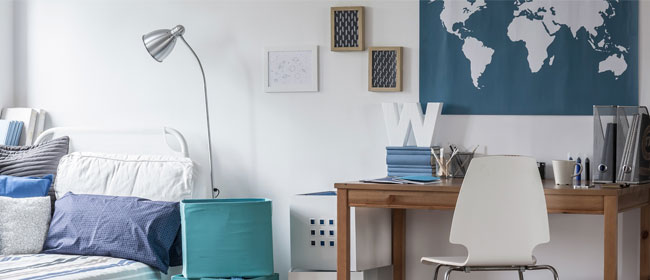 Need some ideas for your lad's room? Be inspired by this comfy teen's hangout.
Pops of colour and cool accessories create a cosy, time-out zone for your young man. If your son is adventuous, experiment with complex colours and textures – bright fluros and metallics, and fabrics with changing sheens.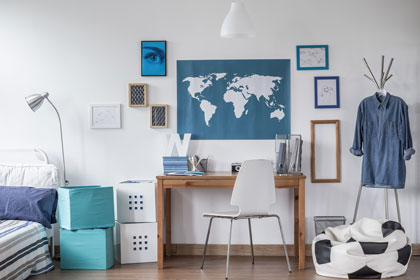 Blue is the predominant colour here, but any colour can be used. A neutral background is an ideal canvas for quick changes. Colourful accessories can be brought in to brighten up a room – and changed out when necessary.
Avoid using too much black (teens typically love this colour). Black is oppressive. Black is not conducive to emotional development either and it can promote withdrawal and feelings of isolation.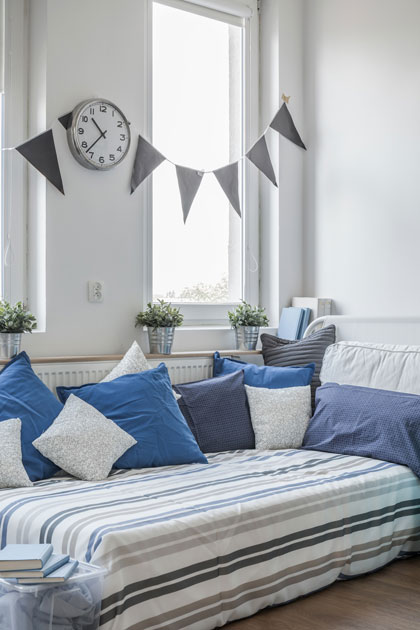 Add in fun accessories, stripes, bunting and lots of cushions. This bed doubles as a seat and hangout for your teen's friends.
Metal is a great accessory too. Add metal toolboxes, plant pots, steel lockers and metallic painted furniture to provide attitude and sophistication.
Add posters and cool artwork to your kid's room. And what about a bike? Who says the bike has to be stored outside?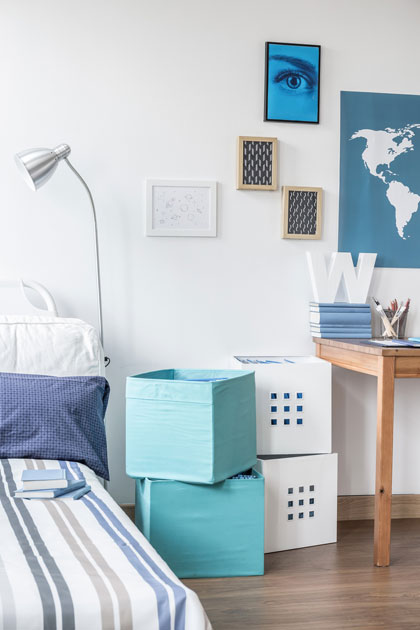 Store books and papers in cube storage boxes that match your colour scheme.  They're modern, fun and can be stacked to save space.